We not only offer creative meeting rooms, but also create the perfect environment for great meetings. For example, you can hang out every day for a pleasant drink, we organize a monthly networking event and you can book unique extras for your meeting.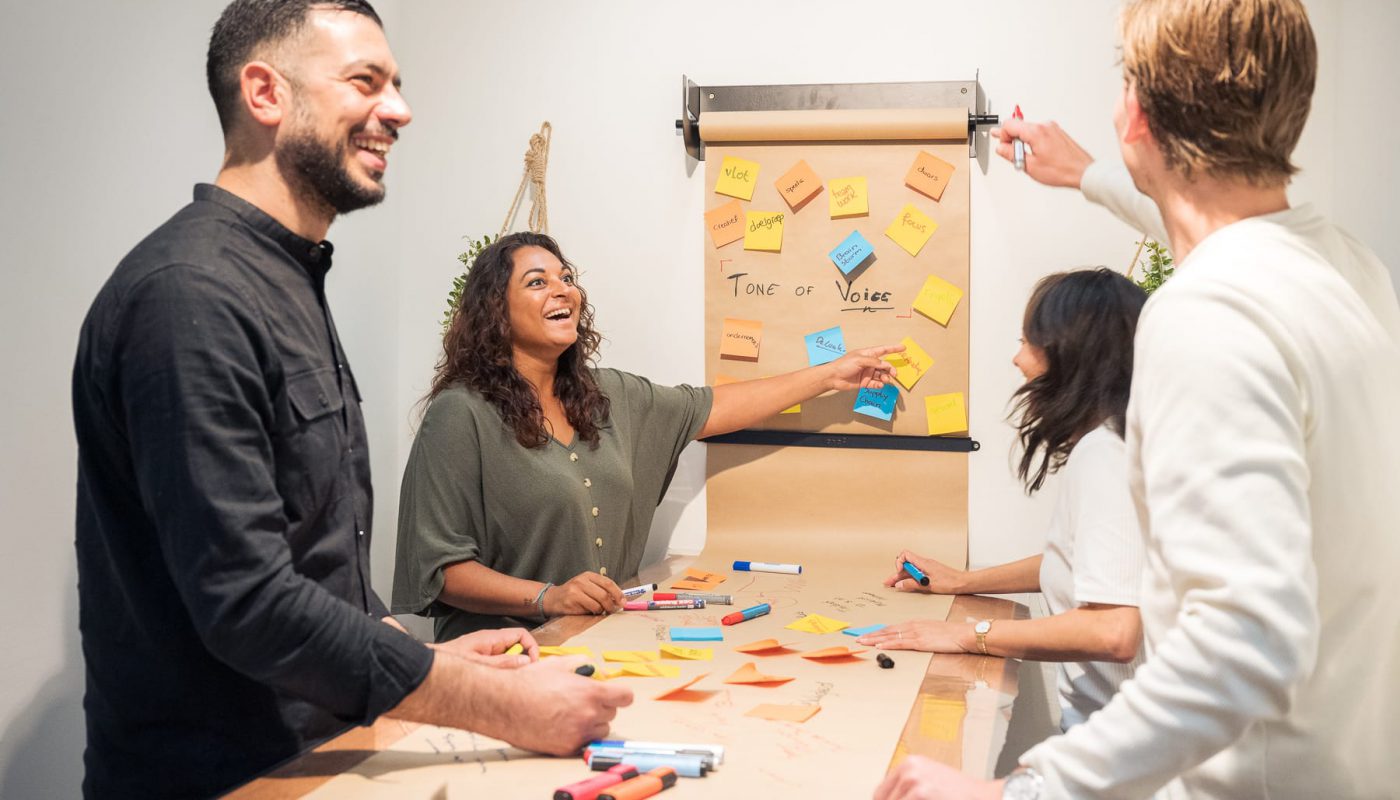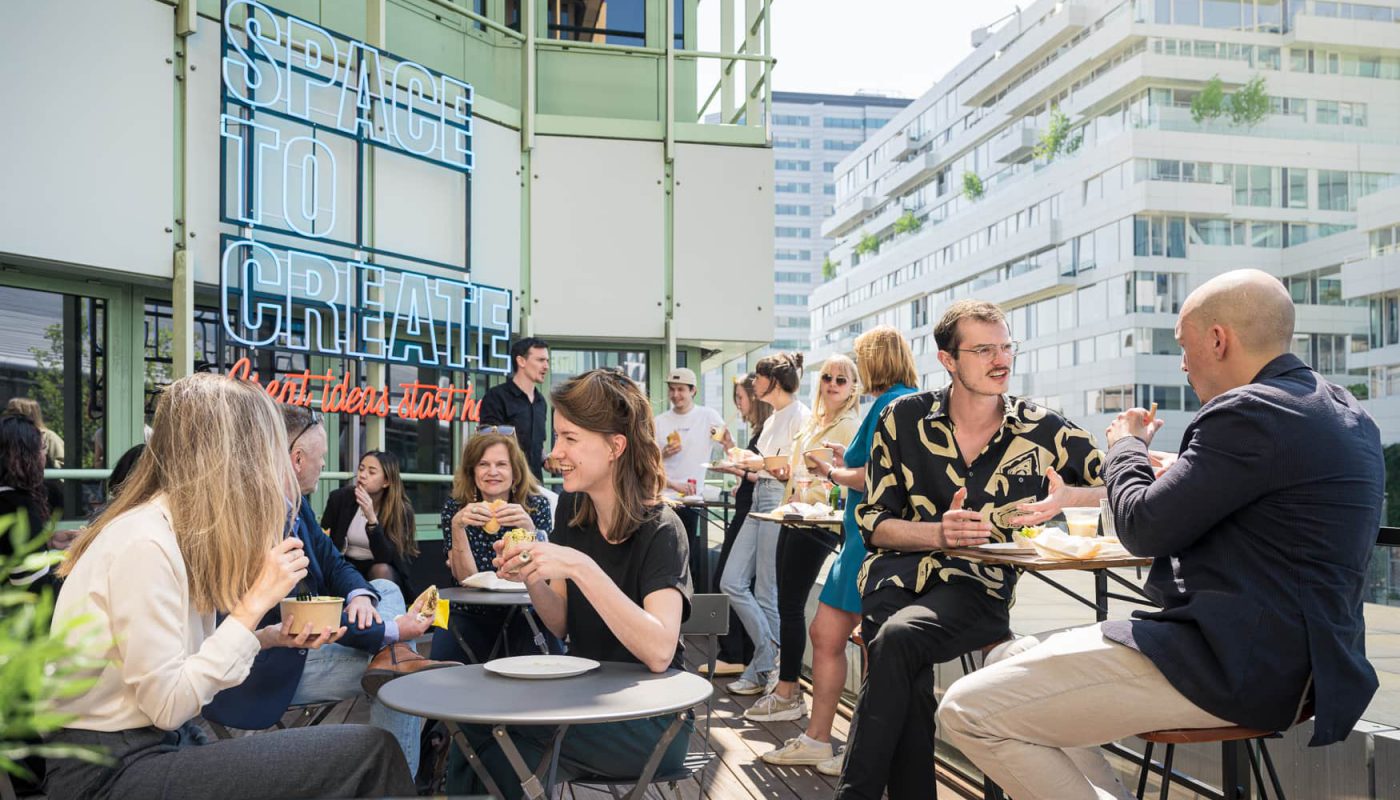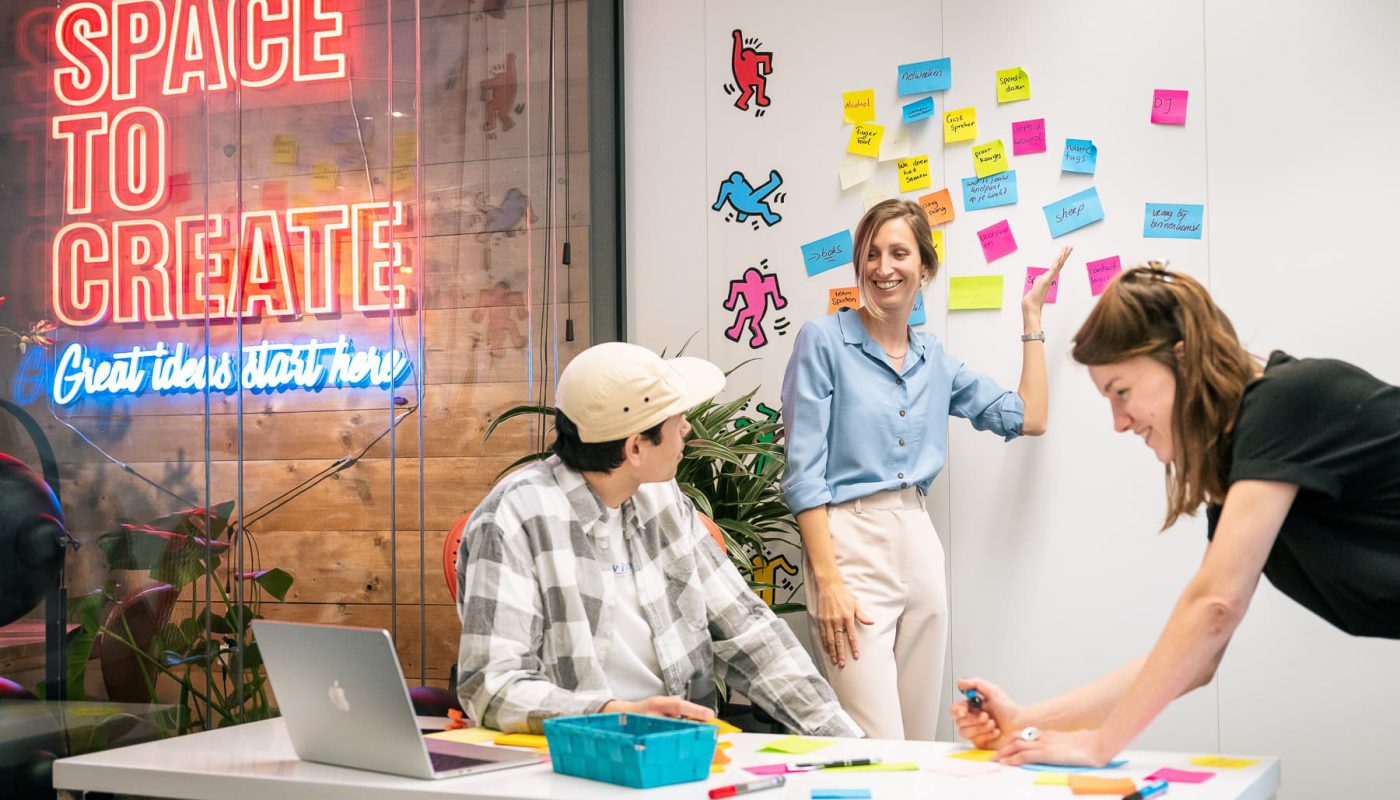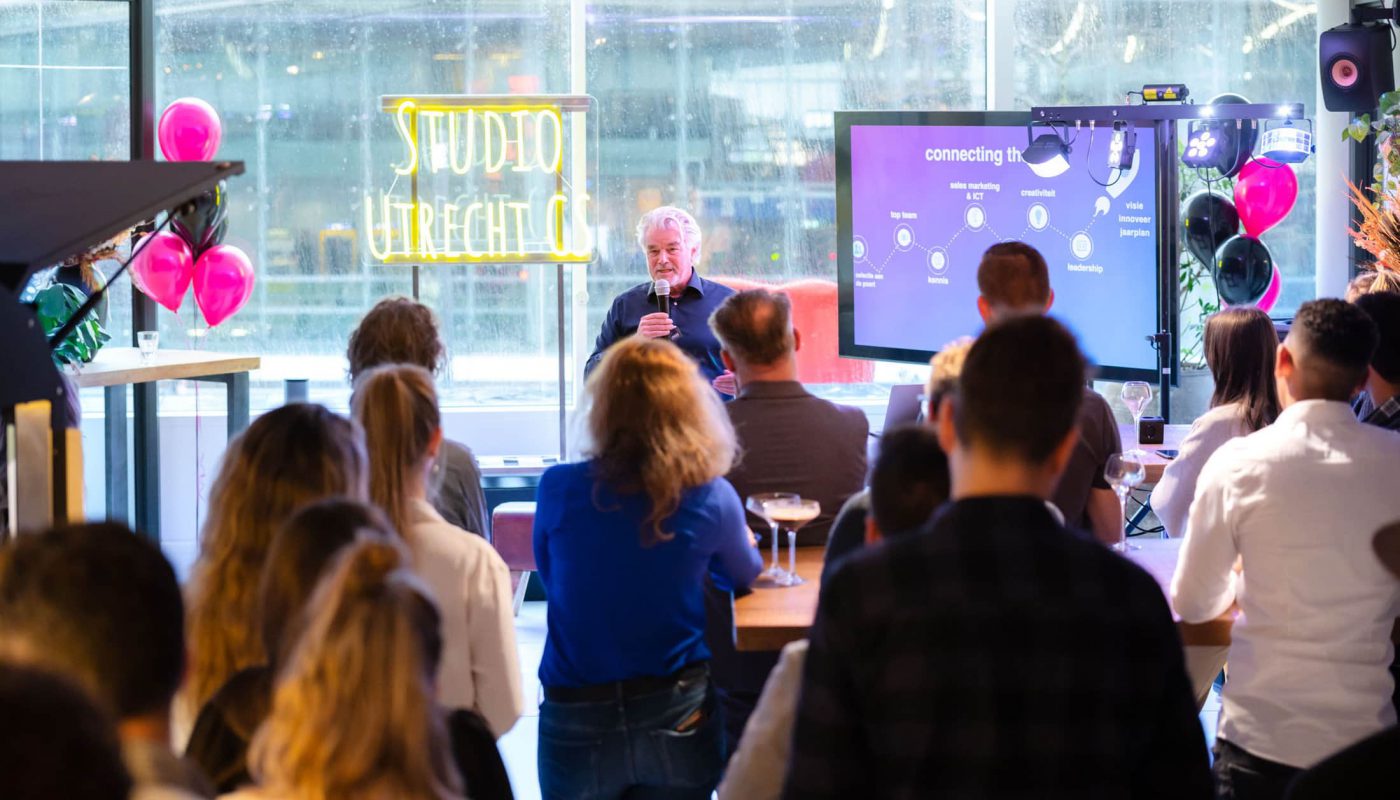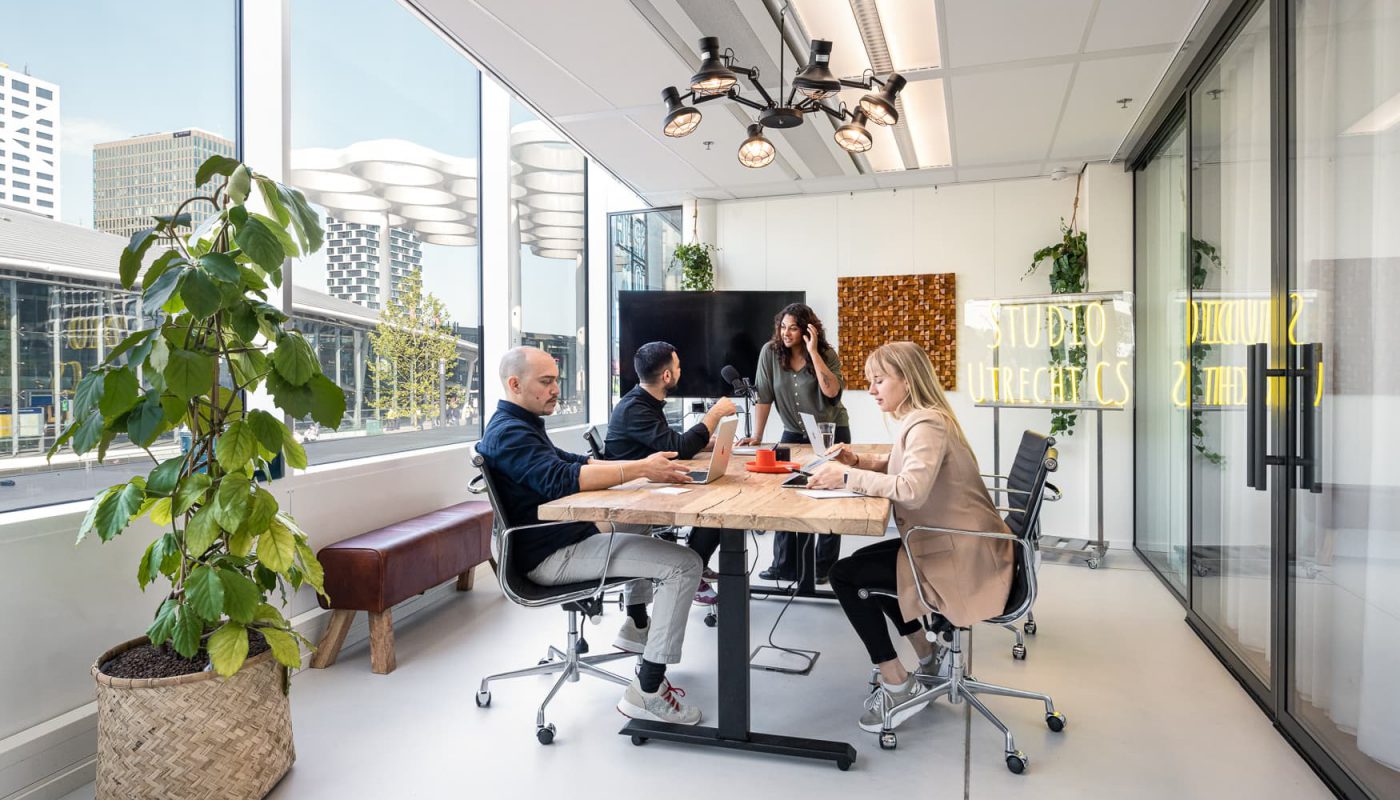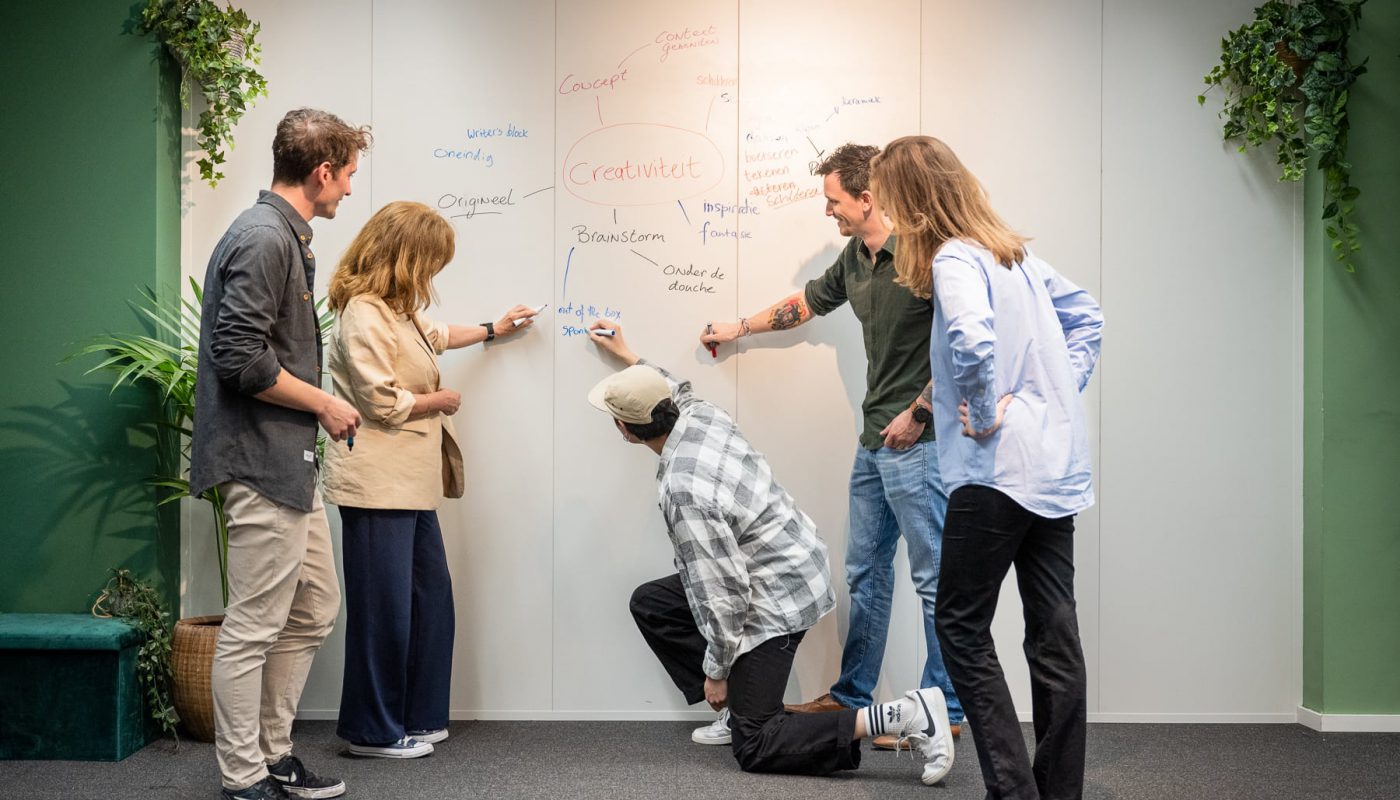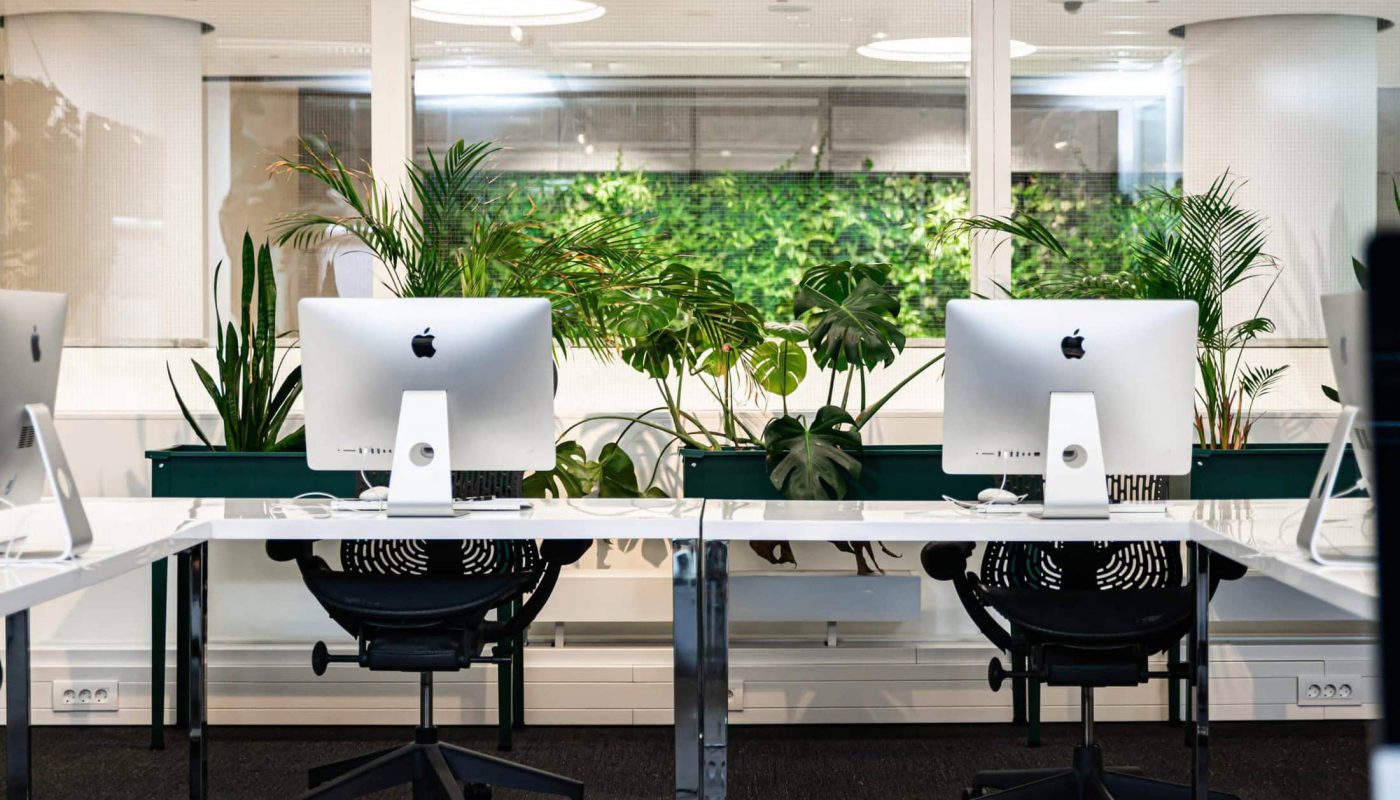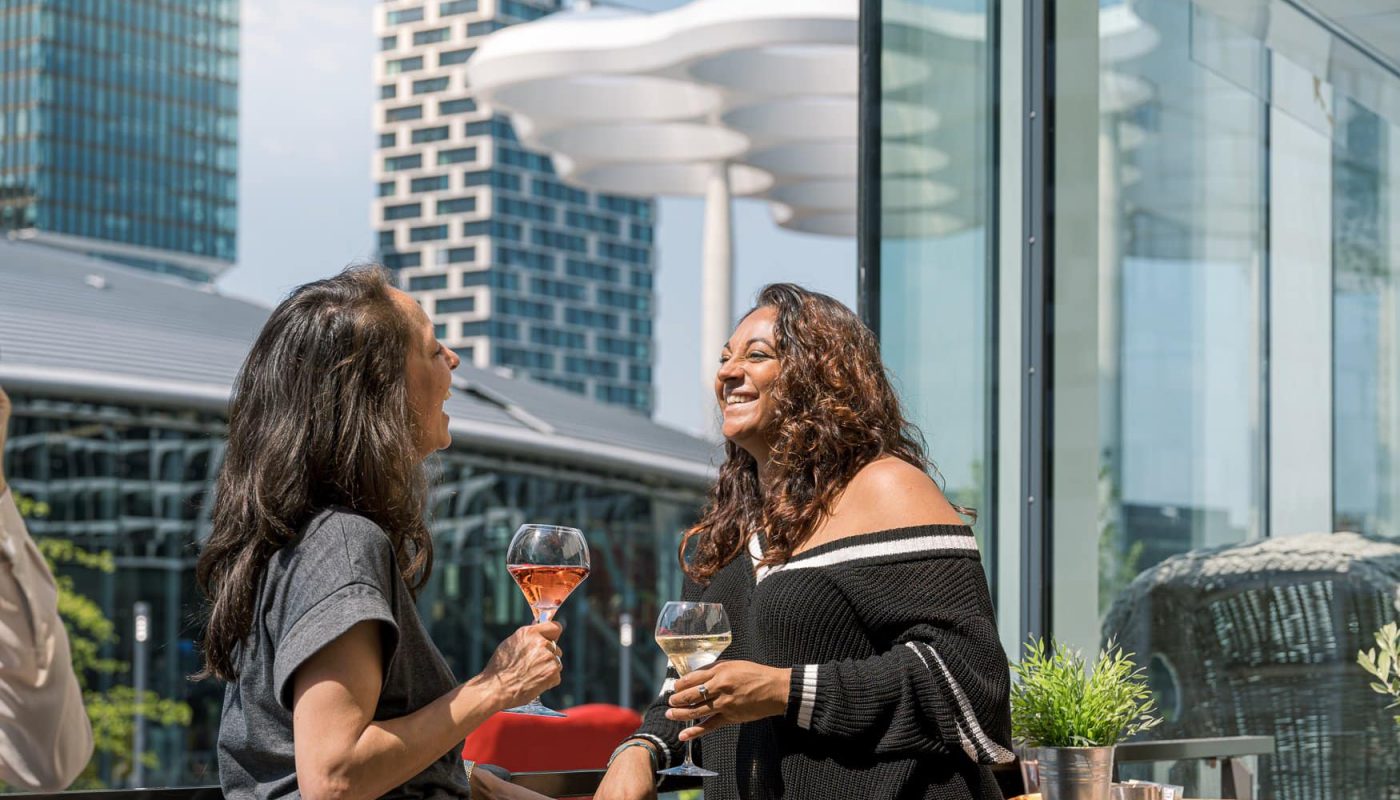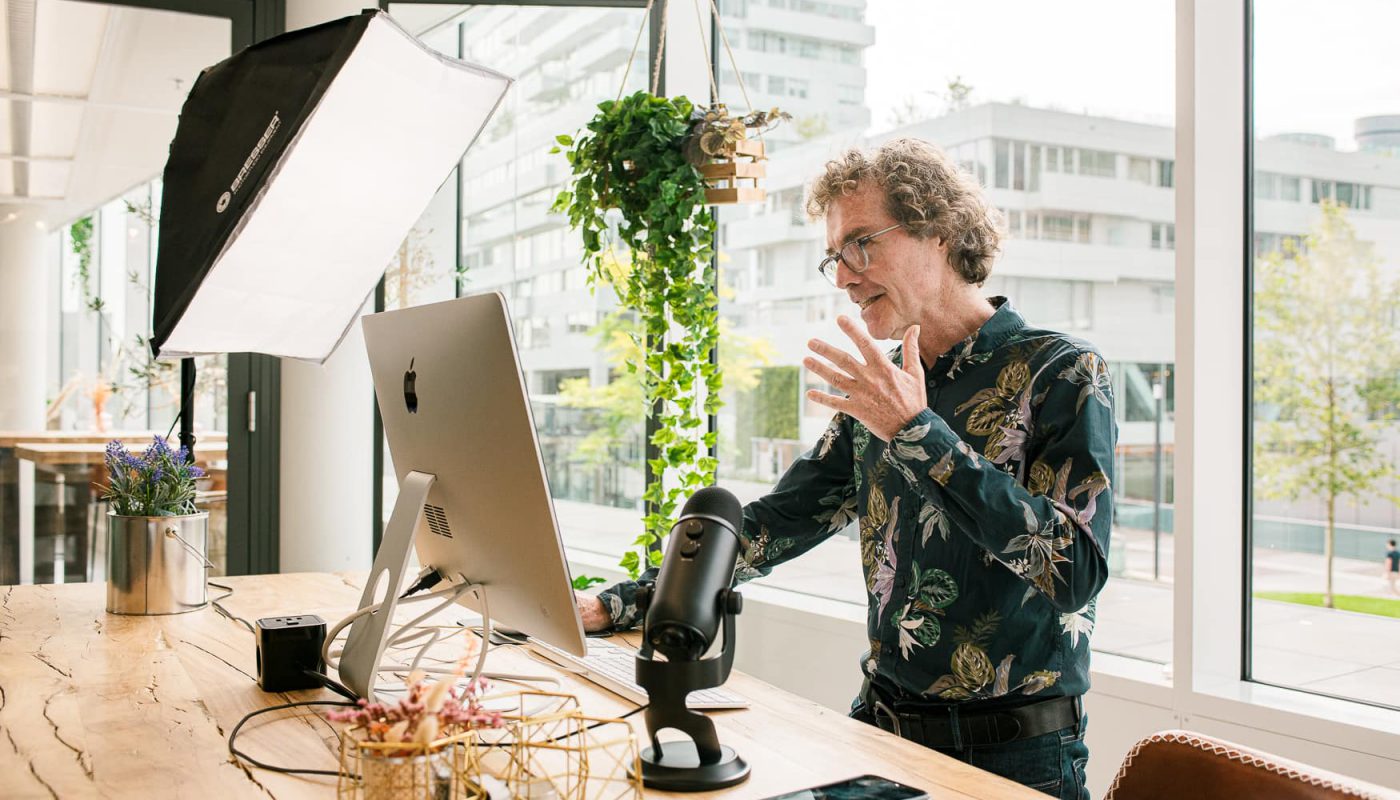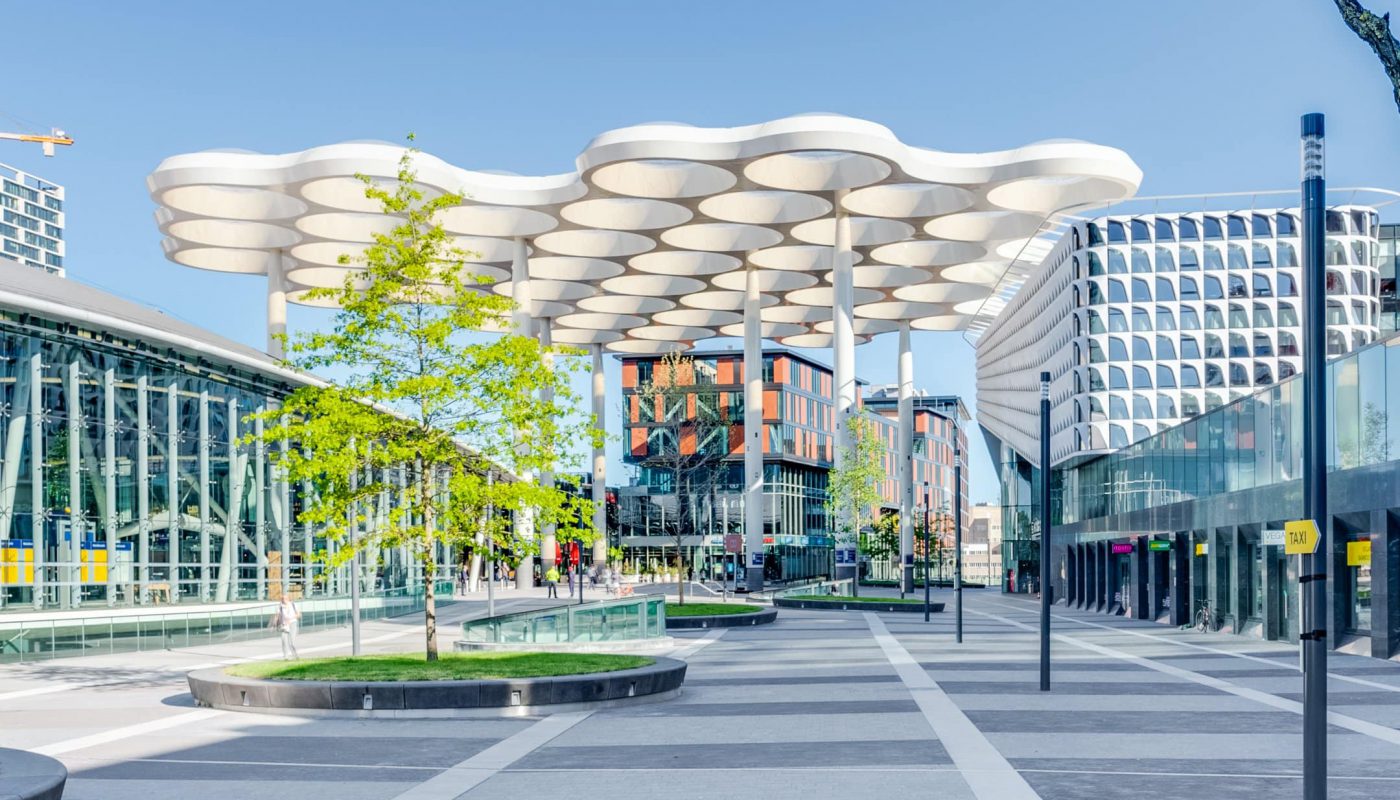 High-speed internet, flip charts, unlimited coffee, tea, soft drinks, fruits, and snacks are all included with your booking. This way, you can focus on your work without any worries.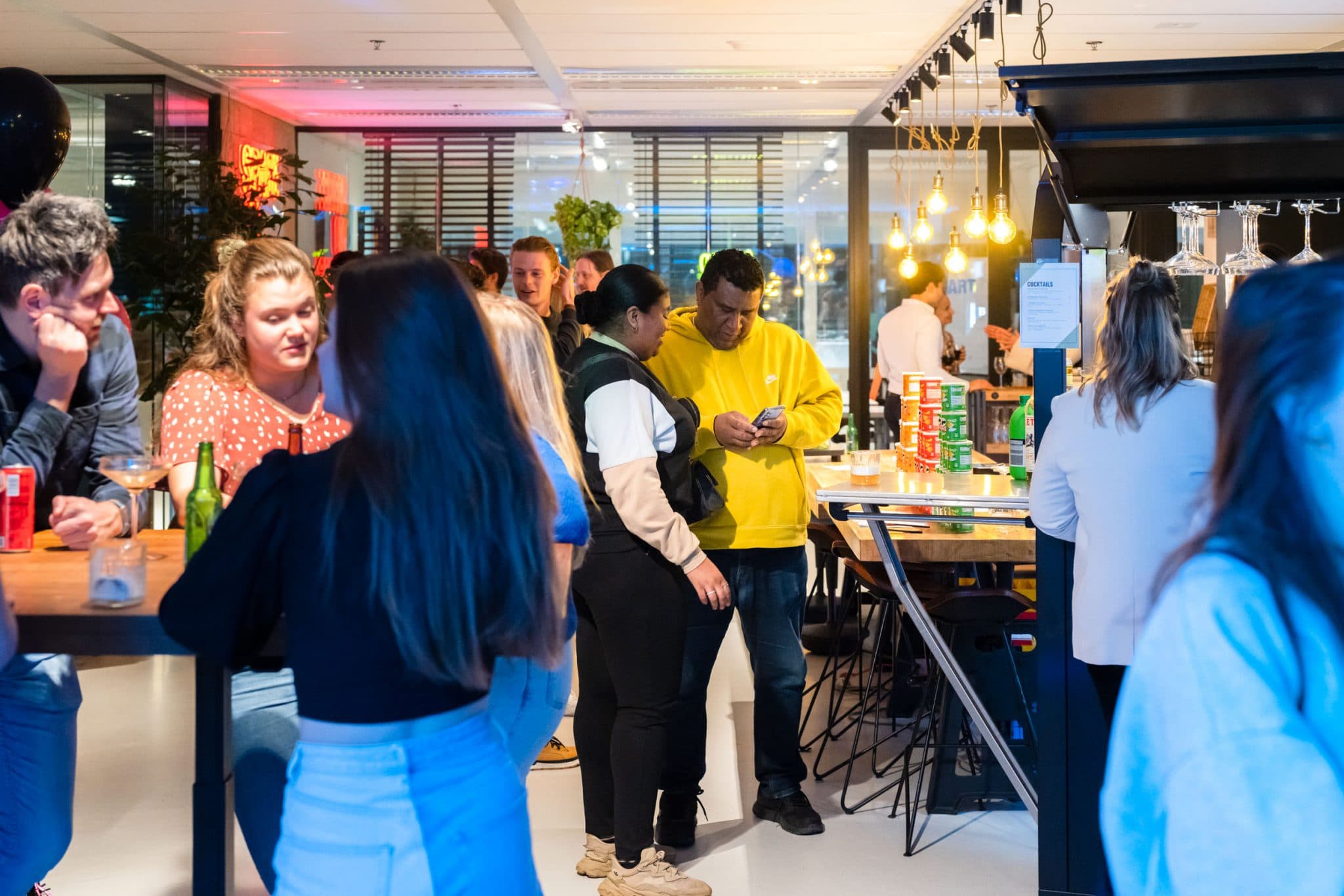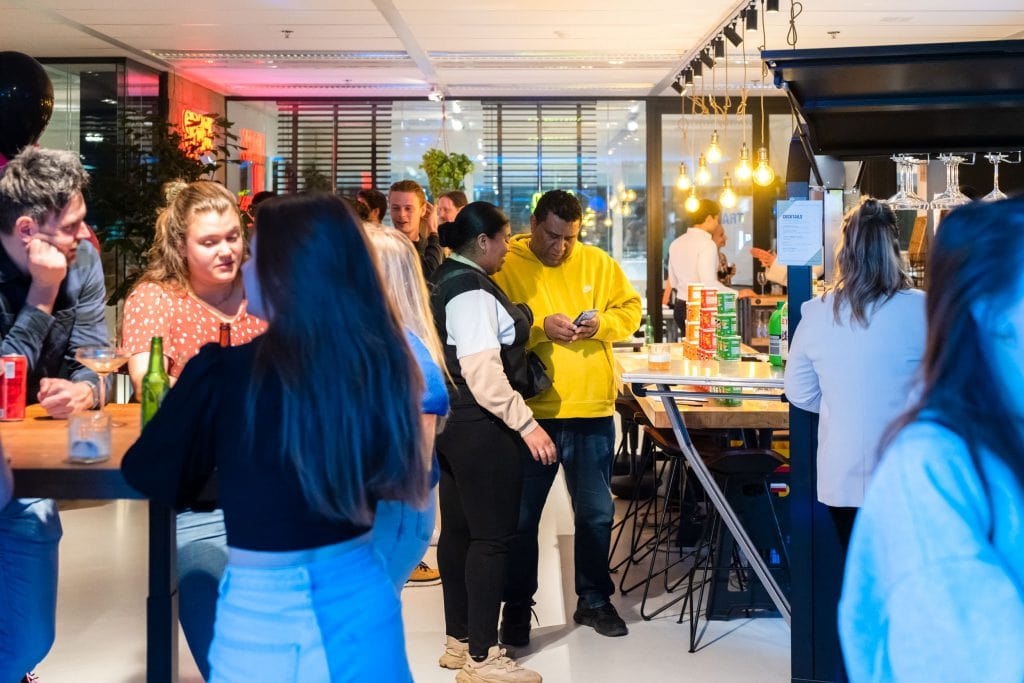 Free networking at Studio Utrecht CS
Expand your network and meet new people in a relaxed way at Drinks @ Studio Utrecht CS. You are most welcome at our networking event every first Thursday of the month. After a hard day's work, the opening of the event starts with an inspiring speaker on the theme of 'healthy growth', after which the energetic evening in our business center starts.
An inspiring work environment
Celebrate your new working day in your own office at Space to Create.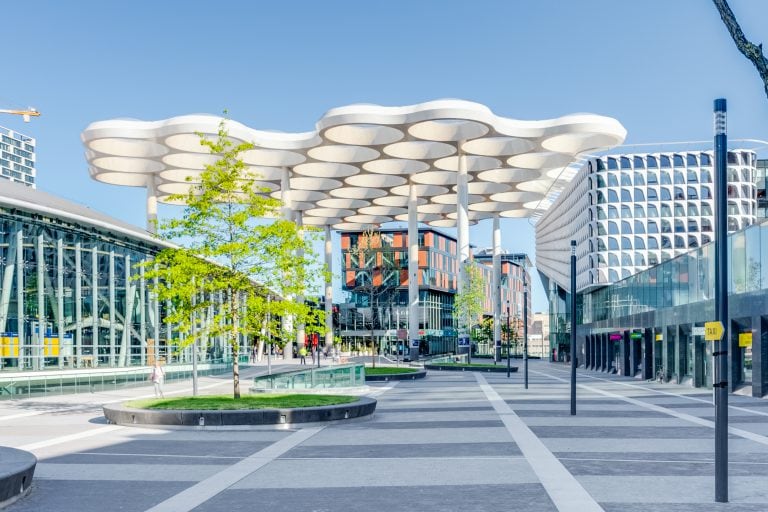 Ideal for people who work remotely.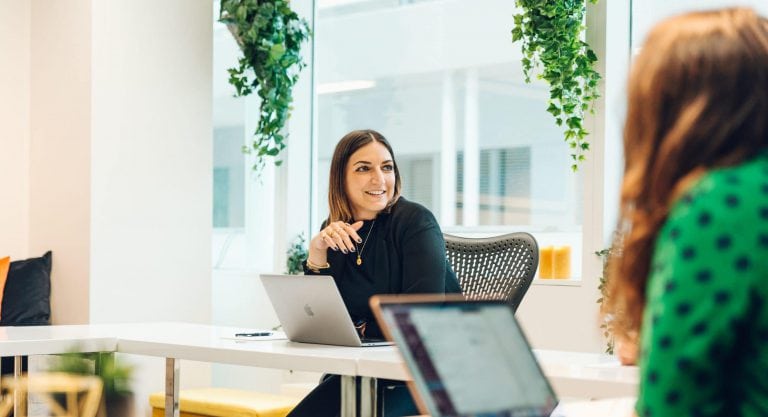 Make your event a success in our event spaces.
A successful meeting requires good, reliable equipment. Whichever session you have in mind, we have (or get) the necessities. Think of colorful post-its, flip charts and meters long whiteboard walls, but also HDMI cables and Apple TVs. Everything is within reach!
Our various studio spaces are ideal for recording your live event. With a view over the Stationsplein, lots of light and professional camera equipment, we have everything to make your (online) event a success.
Knowledge events, drinks, webinars and more. Here you will find everything we and our partners have planned. Register and participate, registrations are open to everyone.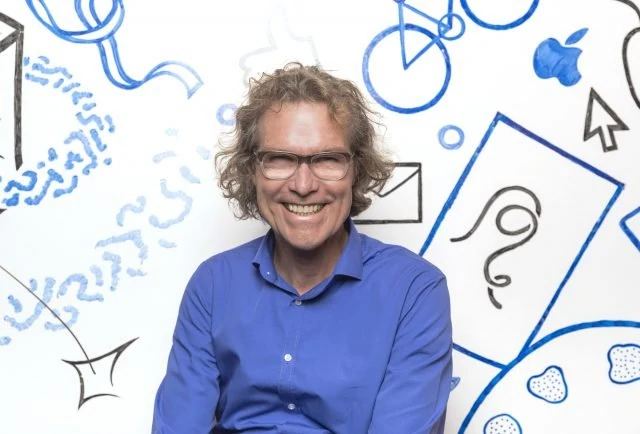 Paul Veltmann
Trainer
I regularly give training sessions at Space to Create. That suits us very well, partly due to the fabulous accessibility, lots of light and space, and an enthusiastic and dedicated staff. Recommended!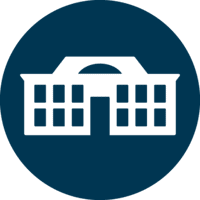 Laura de Jonker
Beeckestijn Business School
As a Business School, we are extremely satisfied with Space to Create as a training and education location. They offer very good facilities, the contact is personal, thoughtful, service-oriented and full of attention. The spaces are modern and spacious.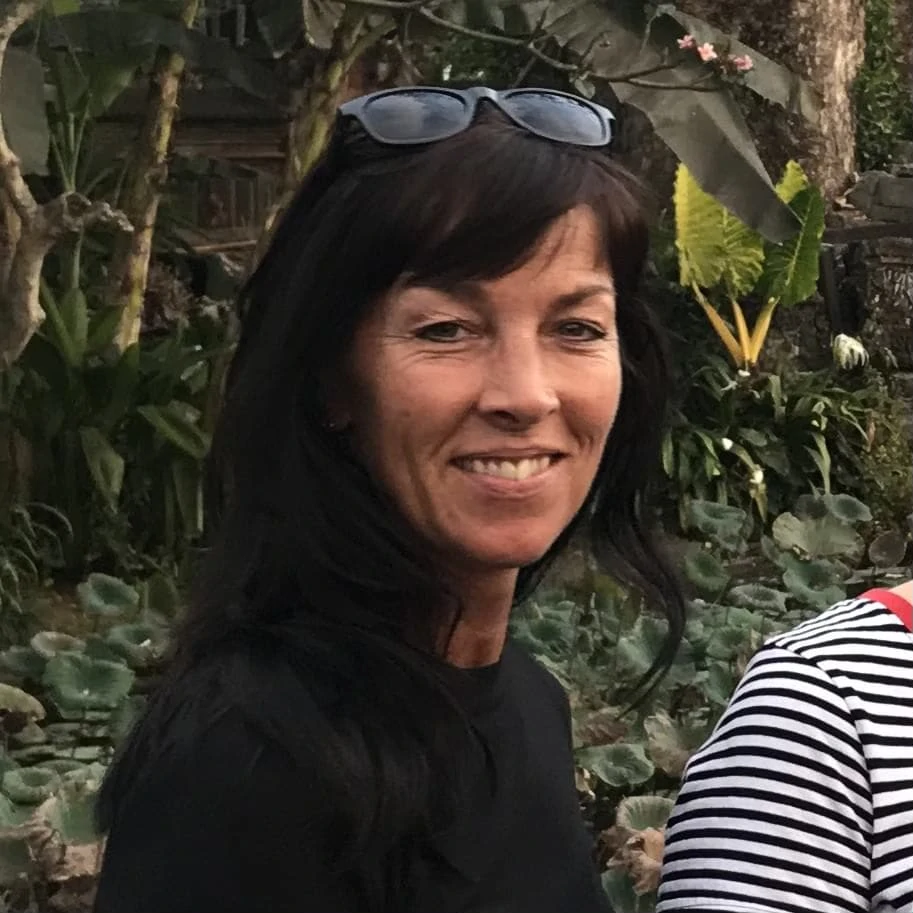 Annelies Verkerk
Project coordinator
I had a great time working in a super nice meeting room, a really top location. Recommendation!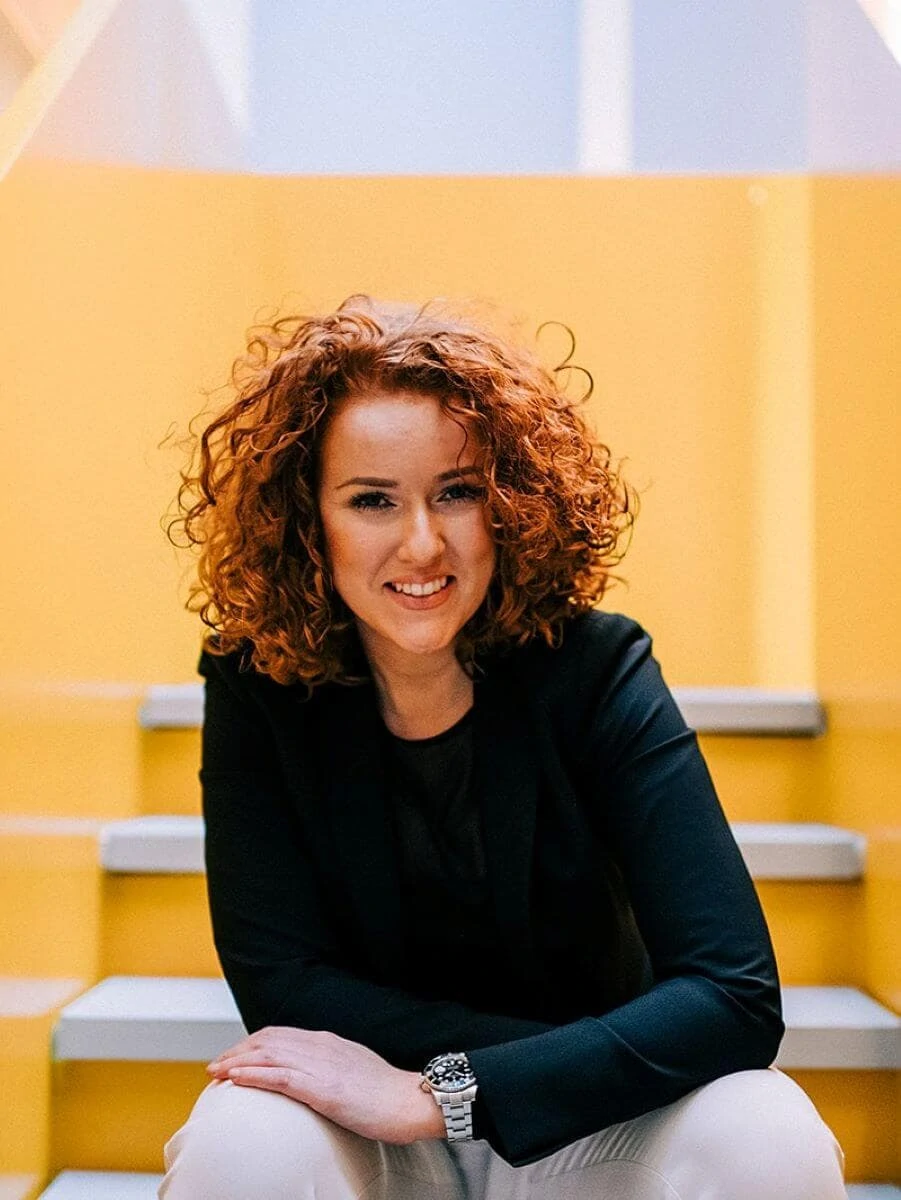 Marieke Piller
Founder Brand Density
Fantastic location in an extremely central place. Relaxed atmosphere to give a workout. Nice open, well-kept kitchen and bar. You immediately feel at home there.
These companies were ahead of you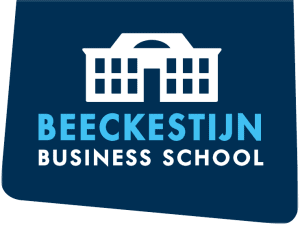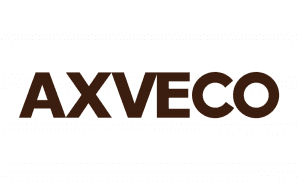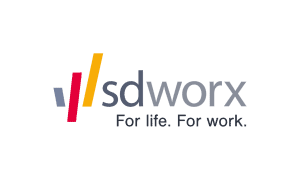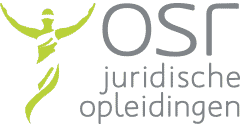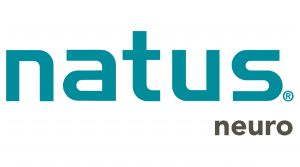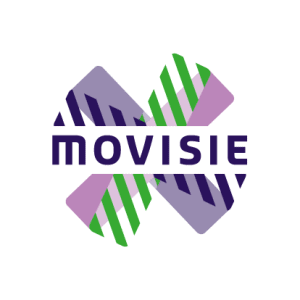 Discover our latest news and be inspired by useful meeting tips. Great ideas start here.
At Space to Create you get more out of your meeting. Kickstart your project with agile & scrum, test your website with UX and Usability or engage a subject matter expert to facilitate your meeting. Boost your meeting!