When it comes to digital meetings, everyone has their own way. Some open their laptops at home and others look for comfortable conferencing rooms. Incidentally, online meetings require more than a nice location. Think, for example, of the right preparation, effective (online) collaboration with your team and the use of the right platforms & tools. Space to Create lists everything for you!
Go directly to:
Digital meetings: the new normal
online meetings; we can no longer ignore it. The past few months have been dominated by digital collaboration for many organizations. Many have (accelerated) implemented a solution for online meetings during this period and are now working on setting up a new standard. It is an important shift in meetingland and we are happily moving along. From small meetings to large online events with 200 people — in recent months we have optimally used & improved our remote facilities. What we see is that many organizations focus on the output of the meeting. The importance of preparation is sometimes underestimated. Something we are happy to support!
We can now receive everyone on location unimpeded (physically). Incidentally, some prefer to plop down on the couch with their laptop, or sit down in a coworking space. These differing preferences do not have to stand in the way of your meeting! Physical meetings can easily be combined with online participants. To use ourselves as an example: all our rooms are standard equipped with an iMac screen, including a Jabra speaker and a good camera. So you can check a nice location with remote options off your list, but what about the right preparation and handy tools?
Prepare your digital meeting
Preparation is everything. Here are our tips:
Work from a furnished/clad space
Empty space results in a hollow, echo-like audio that is distracting to others. So opt for a furnished room or add some plants to produce the best audio.
Turn off your notifications
Avoid the distracting popups by closing unnecessary programs or turning on "Do Not Disturb" if you're using MacOS. Plus, if you're sharing your screen, you probably don't want everyone to see your partner complimenting you on your outfit while you present the marketing strategy.
Choose a calm background
While professional-looking plants, bookshelves, or picture frames in the background shouldn't necessarily be a problem, the safest approach is simply a neutral-colored wall in the background. Anything that distracts in the background distracts from the substance of what you're saying.
Test your technique
While you can't completely avoid technical problems, you can reduce the chance of technical surprises by testing your technique beforehand. Many programs such as Microsoft Teams, Whereby or Zoom require you to give explicit permission for screen sharing, audio access and webcam access upon first use, which requires a restart of the program and/or your system. Handy to arrange this in advance!
Use good lighting
Dimly lit areas feel unprofessional and dated. Make sure you have a strong but soft light that can illuminate your face. One large lamp can also work.
Use a microphone
Your laptop's built-in microphone is quite good for everyday use, but external microphones sound much better. If you don't want to invest in separate equipment, you can also use your earphones/headphones to create a more intimate, conversational sound.
Meeting via your laptop, not your phone
Believe it or not, many people choose to tune in via their smartphone because the apps are often very convenient to use. Not such a tight plan. Use your laptop or desktop computer to conduct the conversation, so you can easily take notes and have a stable image.
More fun and more efficient digital collaboration with handy tools
Not only meetings, but also brainstorming sessions and other creative meetings can be realized online. There are many great project management tools that can help you with this. We list our favorites for you.
Monday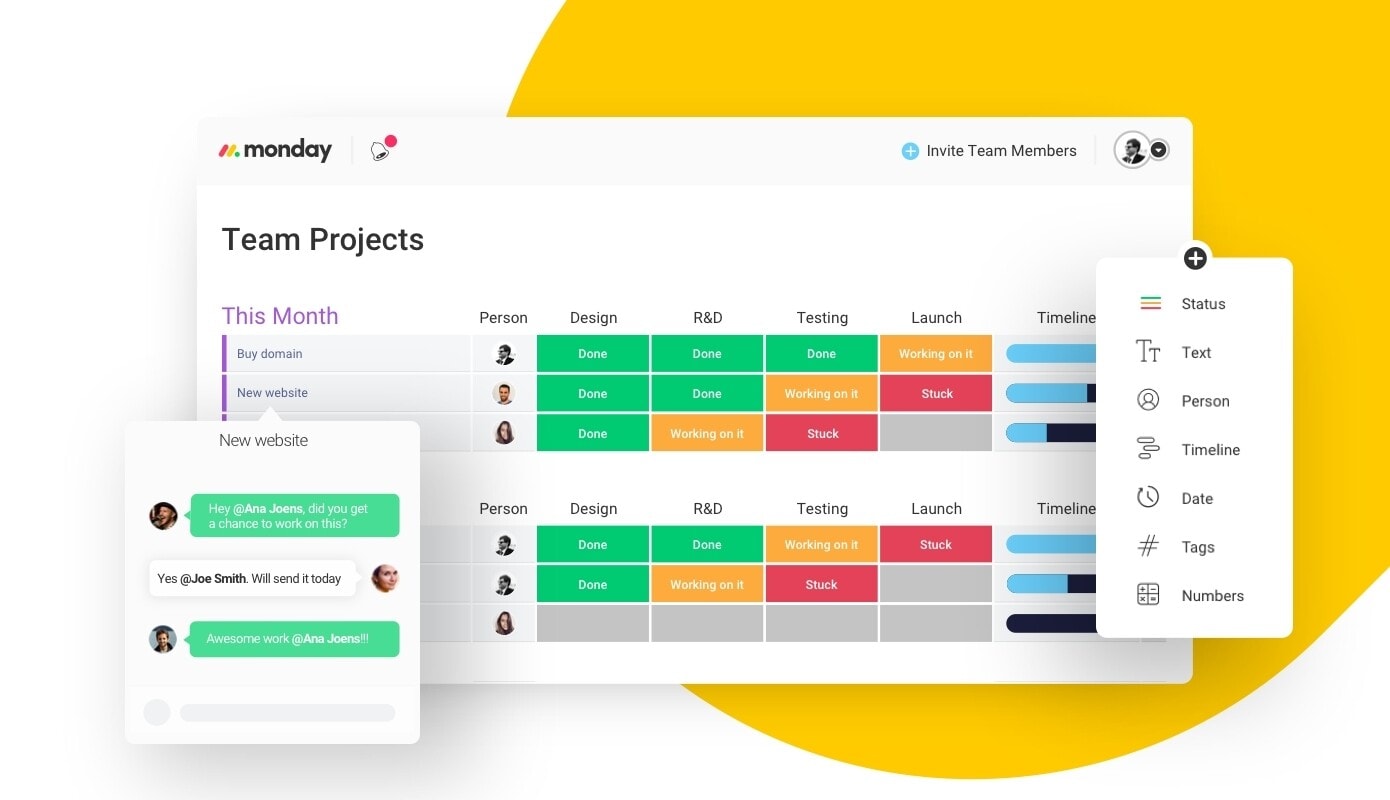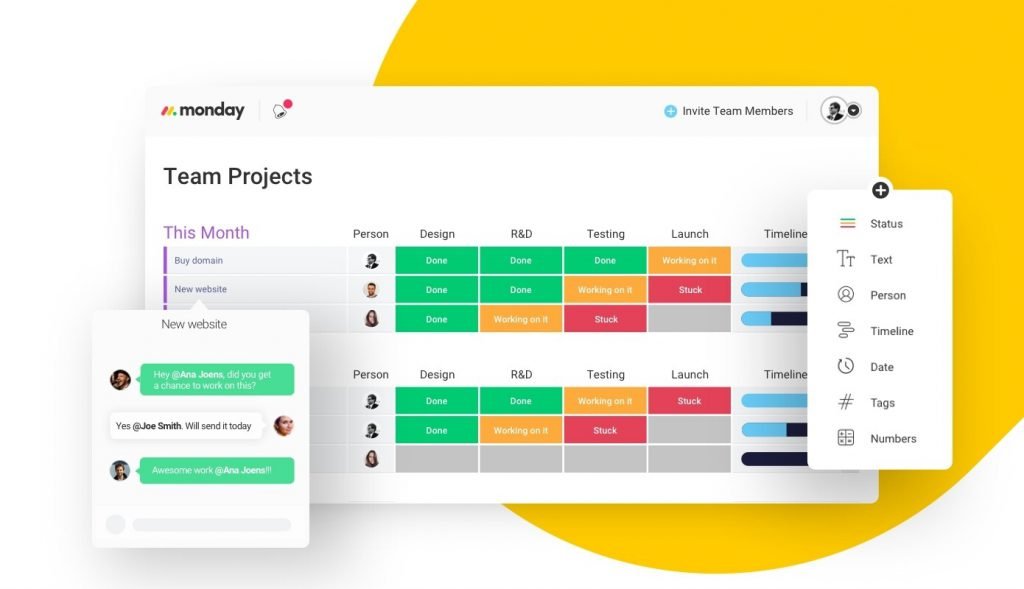 With Monday Get a clear dashboard to see what to expect today and how the various projects are progressing. Is everyone still doing what they have to do, and is everything running smoothly? Or are there some people who missed their deadlines? Click on the different parts of your dashboard or go directly to a specific project. You can easily adjust deadlines so that there are no surprises. Monday also works together with various other tools.

Miro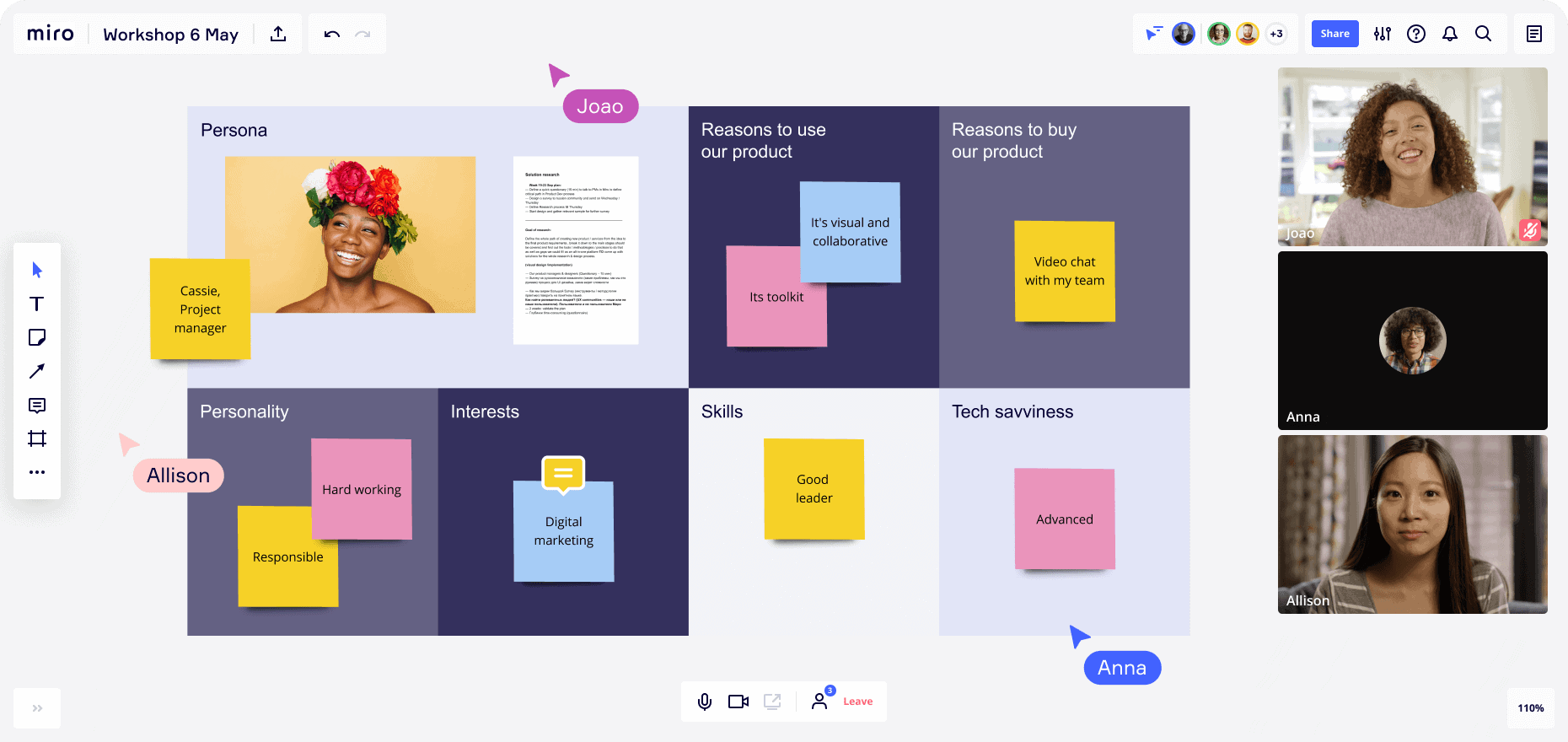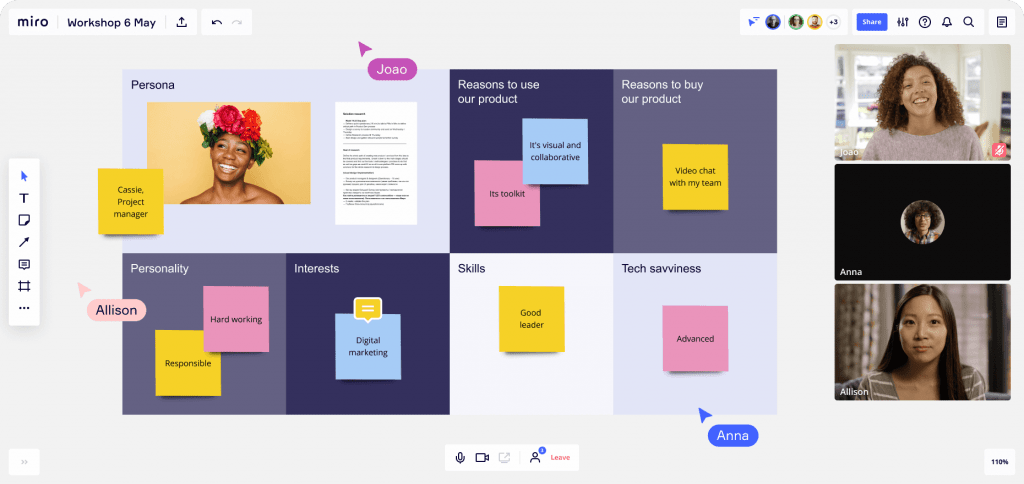 Highly recommended: the tool Miro. This tool is useful for product development, UX research, UX design and lean & agile working. The tool has a free version. You can store all kinds of files and formats on one 'whiteboard', which you can zoom out infinitely. At the same time, you can make video calls in the same document. Great, right?
Mural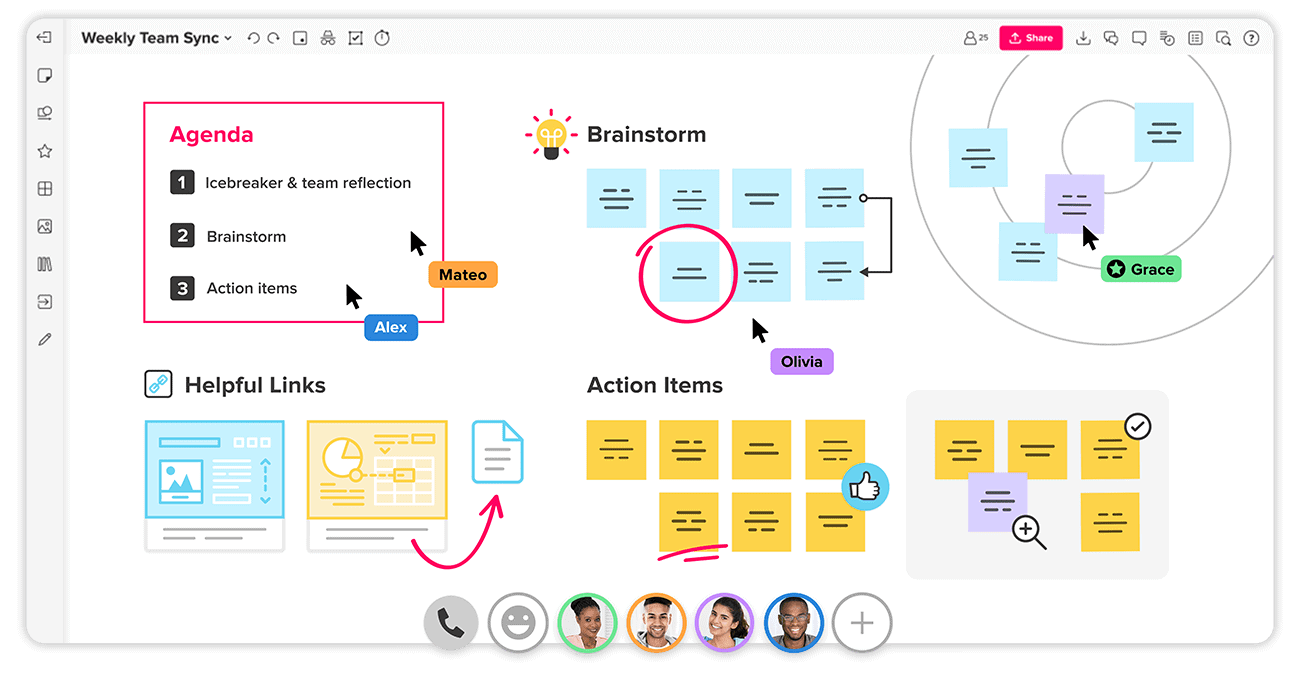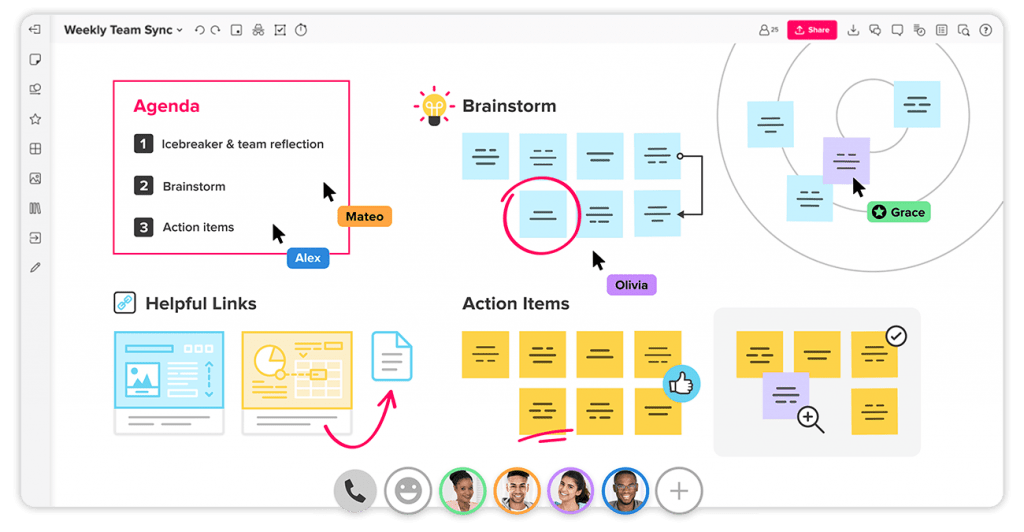 Also Mural is a big favorite. This tool is a digital workplace for visual collaboration. The tool makes it possible to easily and efficiently develop and visualize ideas. Think of it as a kind of digital whiteboard, a blank canvas.
Trello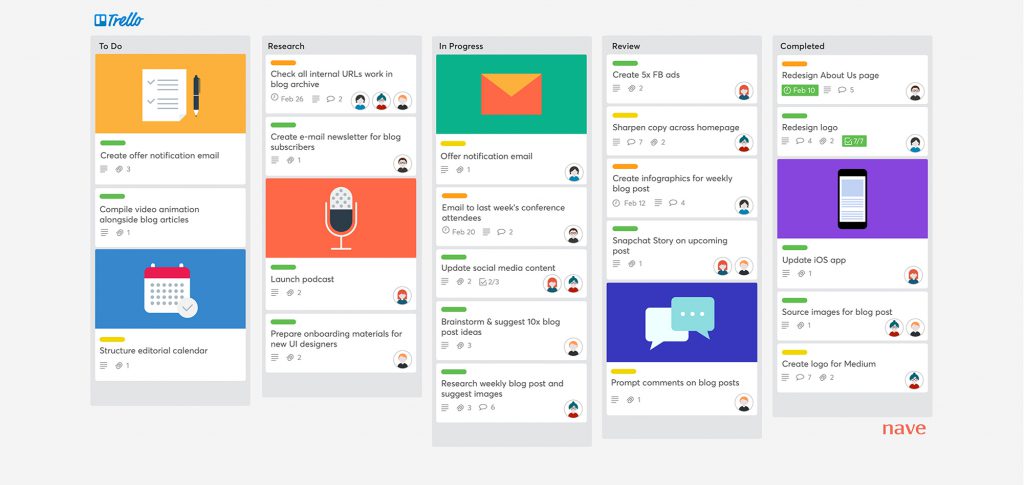 Trello is a project management tool where you can create a board for each project that looks like a bulletin board with task lists with different phases. Trello can also be linked to other tools.
Basecamp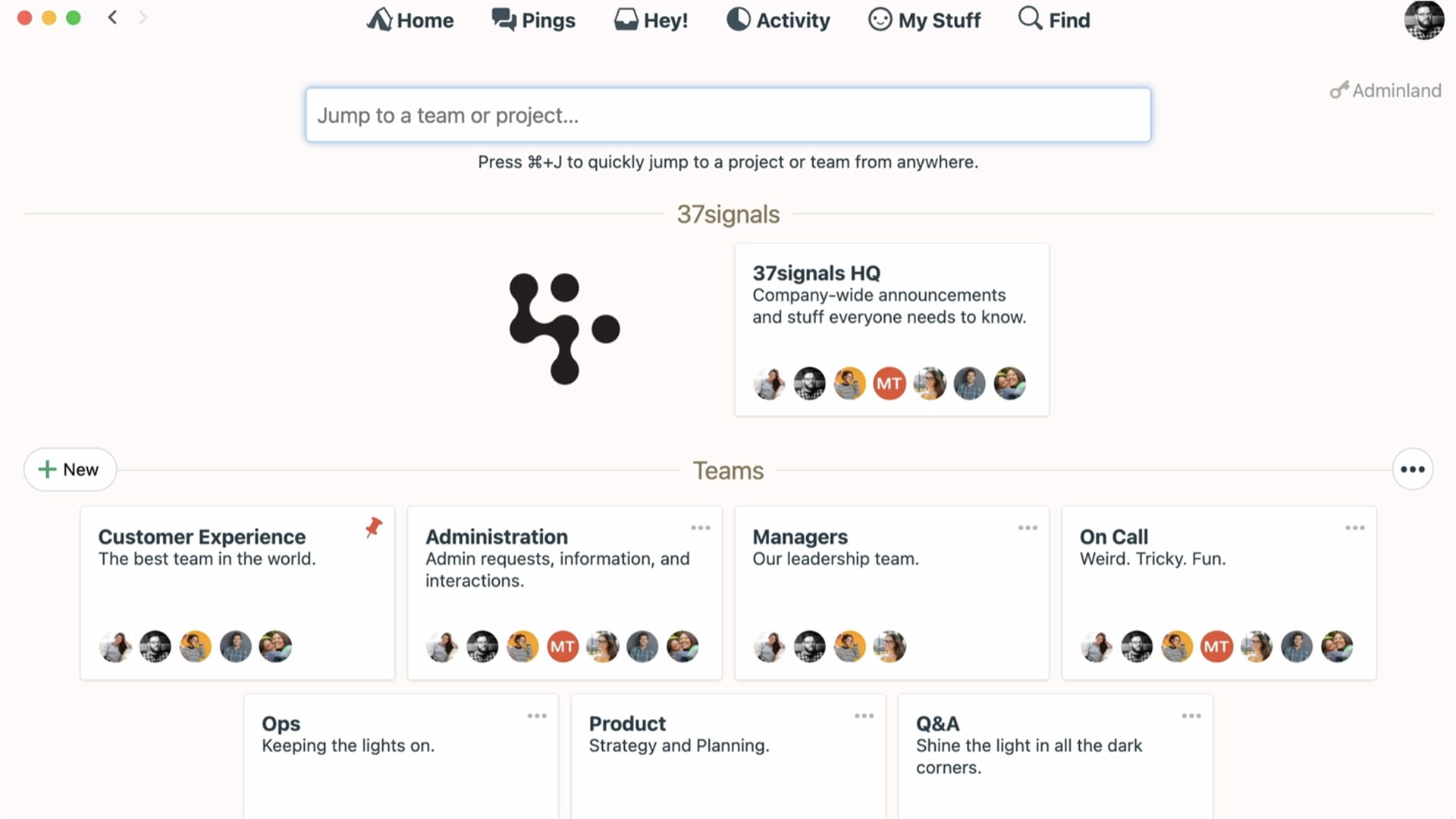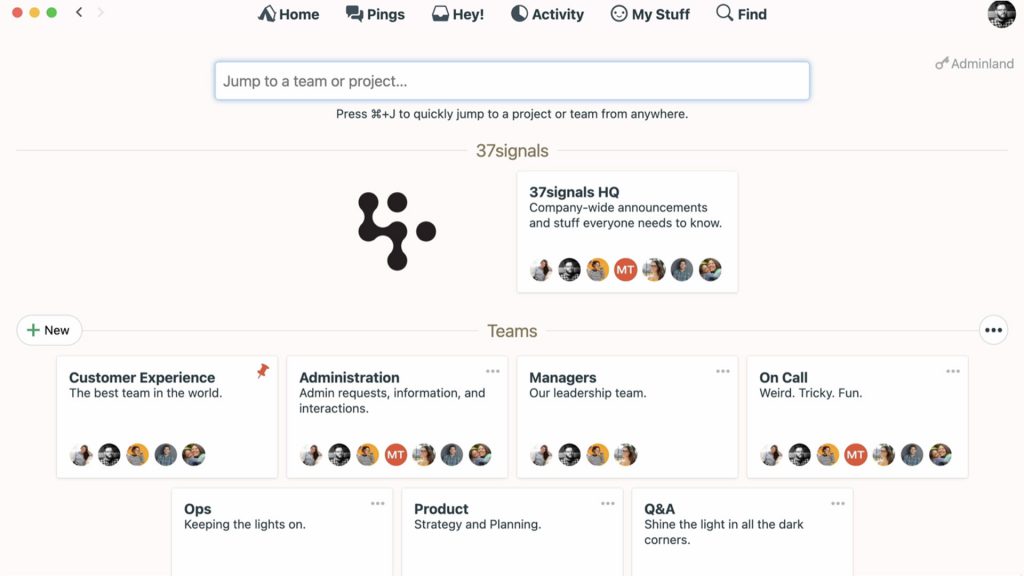 Basecamp is a project management tool that brings together different parts of a project: message boards, tasks, schedules, documents, file storage, real-time group chat and automatic status updates. This way you will never lose anything again and you know exactly how the project is progressing. You can also link this tool with other handy tools.
Nextcloud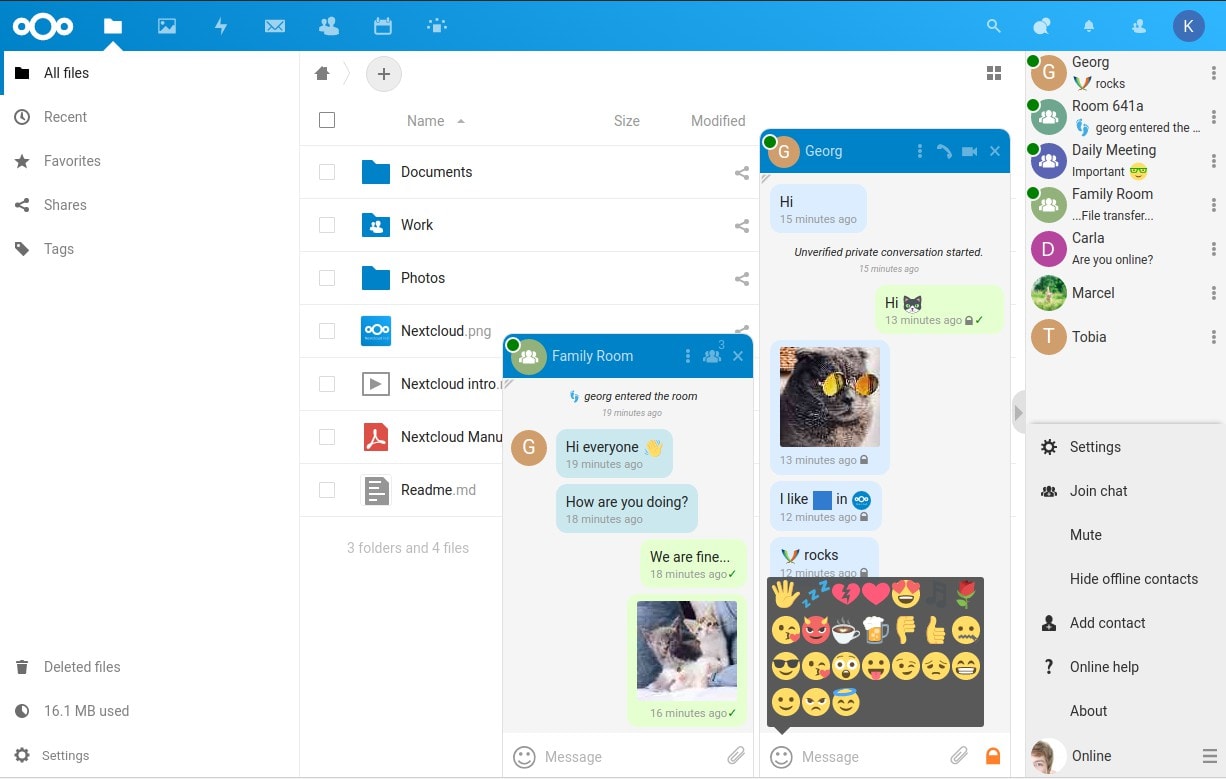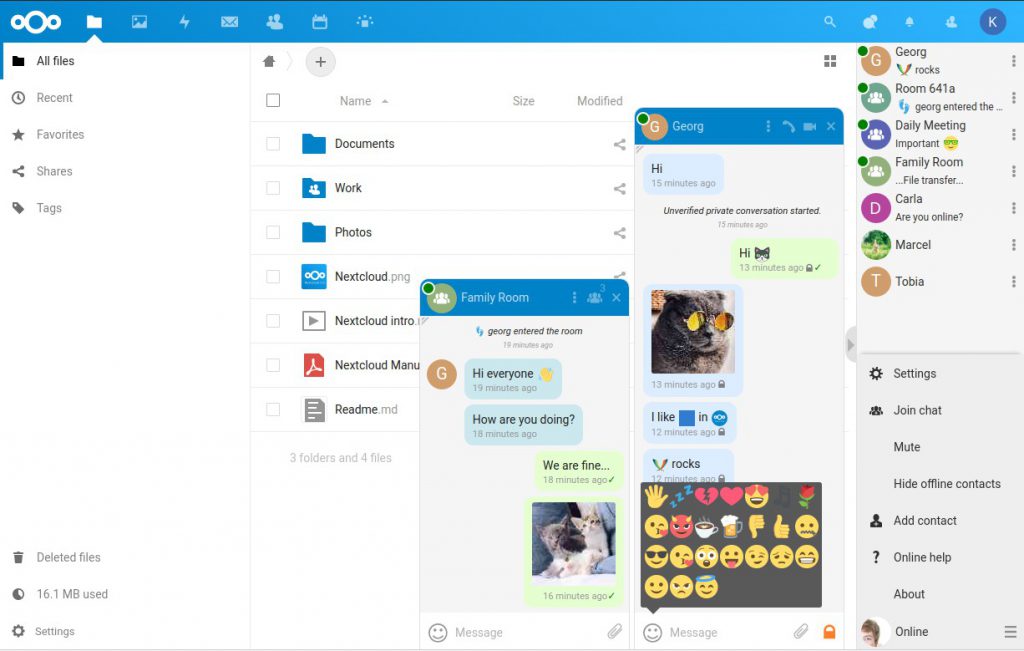 Collaborate on documents, share and send them, work on email and calendar plus video chat, it's all possible with Nextcloud. This collaboration tool is placed on your own on-permise server, giving you the benefits of online collaboration and avoiding compliance and security risks. Nice!
The best online meeting tools
Online collaboration is indispensable in today's digital world. Logical, because this way you are not dependent on your location. You can work together on projects wherever and whenever you want. This also entails a plethora of tools and solutions. Zoom, Skype, Google Meet and Microsoft Teams – we all know them. By the way, there are plenty of other platforms that work well. We highlight five alternatives!
GoToMeeting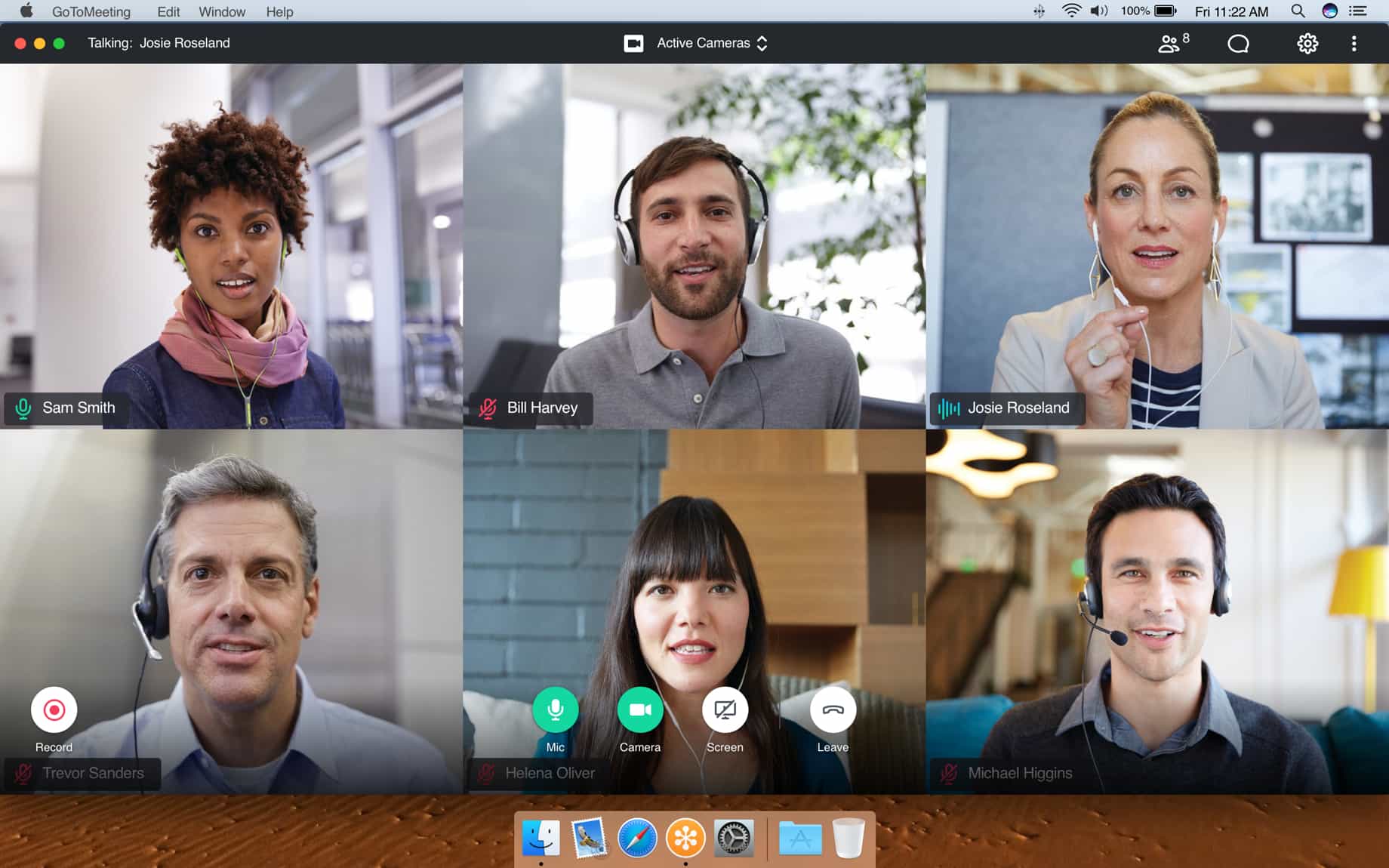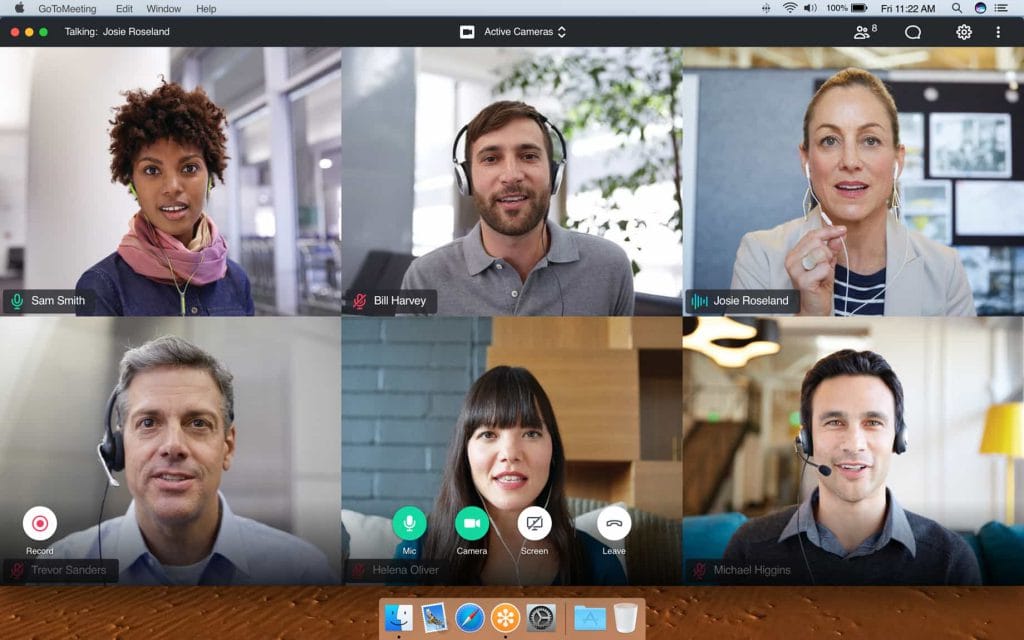 With GoToMeeting you can meet online, share your desktop and hold video conferences. This way you can easily make contact with customers and colleagues.
life size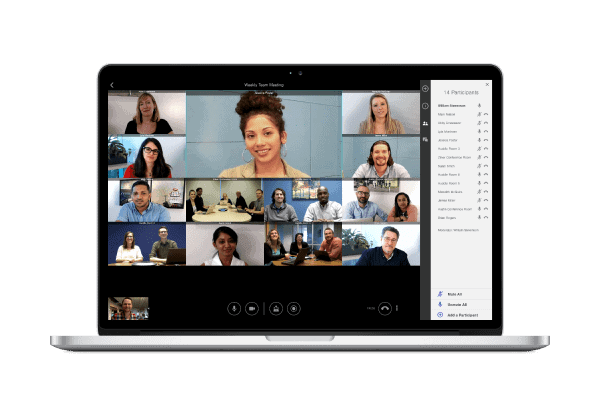 This is the alternative to video calling without a time limit. The free version offers unlimited free video meetings for an unlimited duration up to 25 participants. life size In addition to video calling software, it also offers a whole set of video and audio hardware to equip physical meeting rooms. They are the only vendor to support cloud video calls and content sharing in 4K resolution.
whereby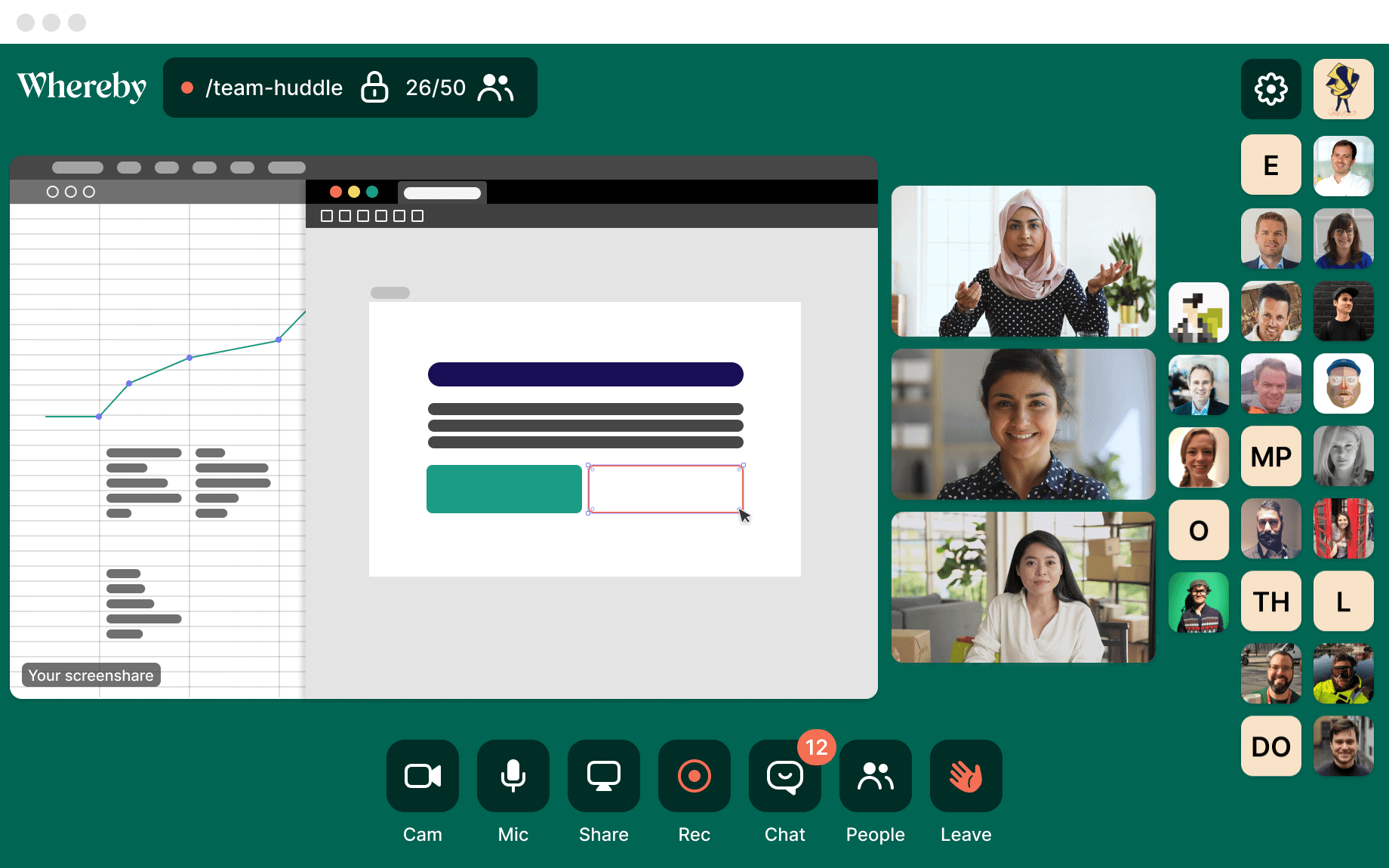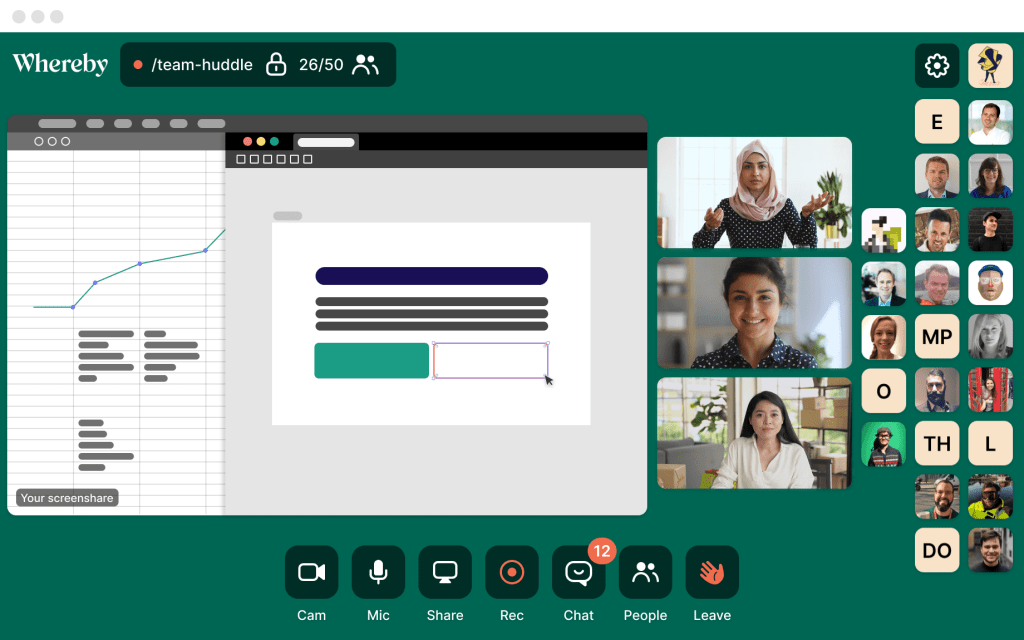 This is also a good option! Of whereby you can just video call your teammates in your browser (so without a program). You don't have to log in anywhere and you don't need an account. All you have to do is enter your name. With the free version you can get one meeting room and invite four colleagues to a meeting. With a paid version (the cheapest is $9,99 per month) you have access to more features, such as the possibility to reserve a special link for your own use. Useful!
Webex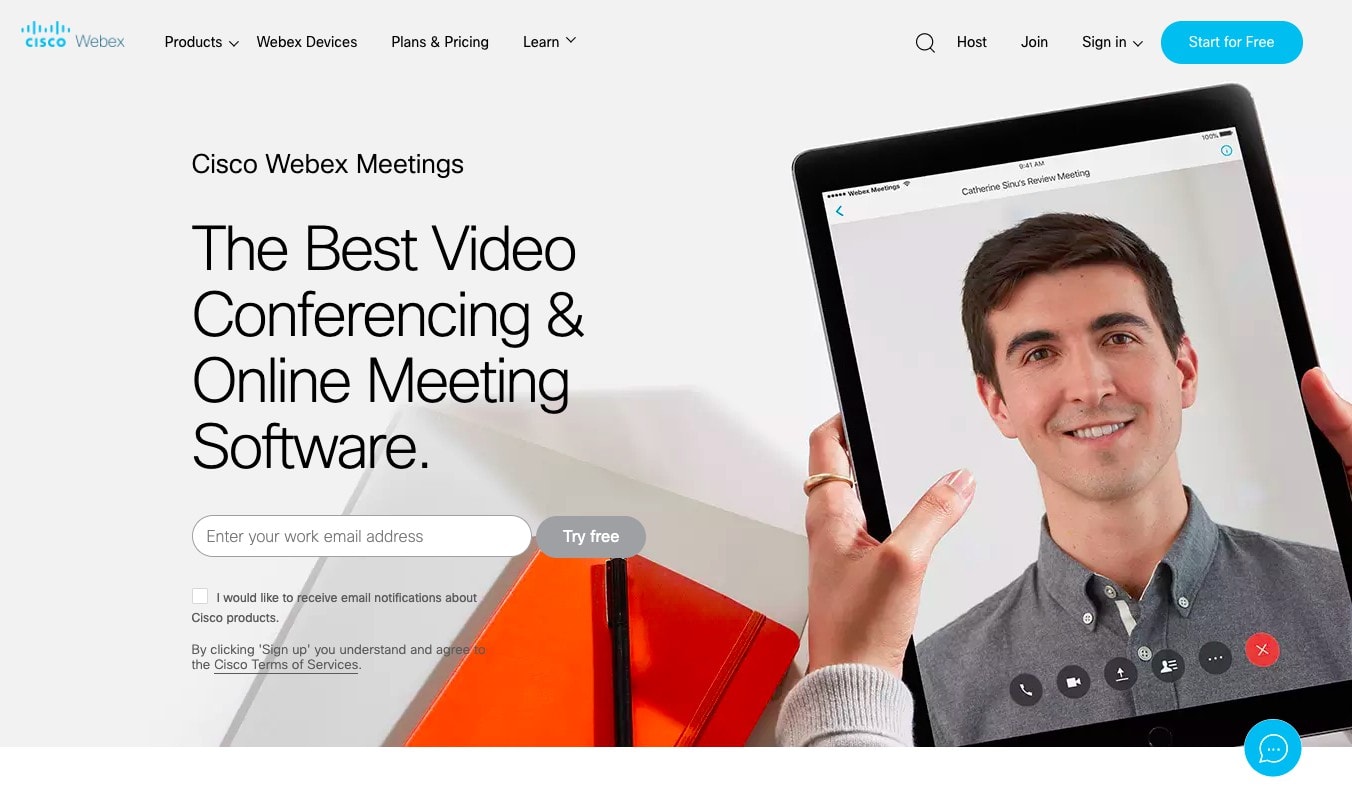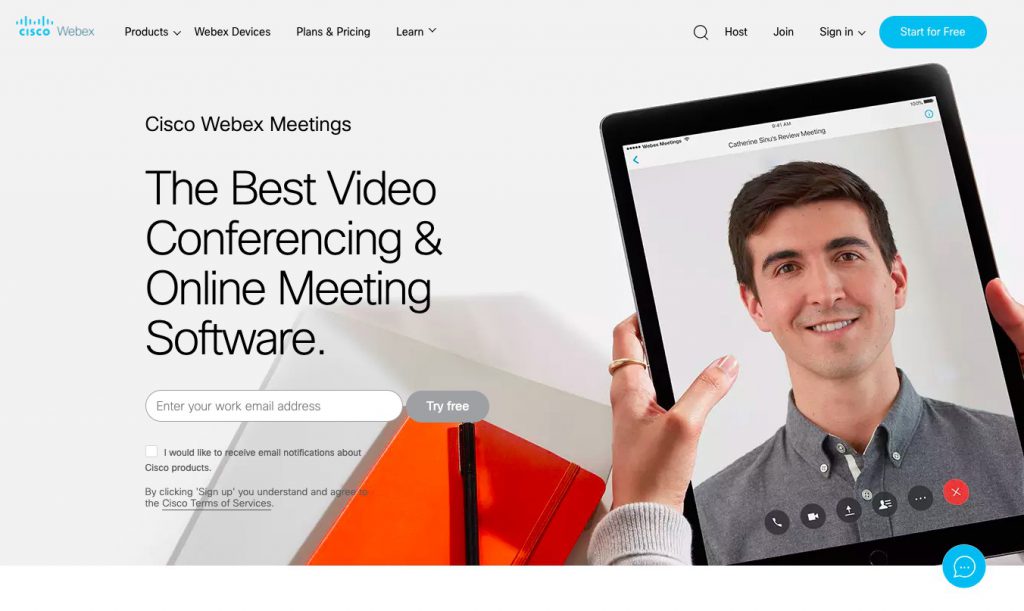 Do you have Webex already used? This tool has two functionalities, namely Webex Meetings and Webex Teams. With Webex Meetings, you can easily hold online meetings and share your screen with others. Webex Teams lets you collaborate online through file sharing, chat, and online meetings.
Meeting tips for live and digital meetings
We've all experienced it at one time or another – a meeting where everyone talks about everything, but doesn't say what he or she really thinks. Such a meeting that lasts an hour 'because it was planned that way in Outlook', with a chairman who does not take the lead and, like everyone else, gives free rein to his associations ('I had that recently!'). At Space to Create, we're not a big fan of that. That's why we share some extra tips for a top meeting here!
Discuss the process
If you are going to make a decision, determine how you will make it: unanimously, with a majority, or there is one person who makes the decision. Finally, take 3 minutes to evaluate the meeting in a targeted manner. With these interventions you can sometimes save up to half the meeting time!

Speak your mind
Quite controversial, but creative ideas can come from anywhere. The art director can write a headline. The junior account manager can provide a visual concept. Break down artificial barriers. You never know which gem you can discover and/or contribute yourself.

Movement = progress
Creativity loves novelty. If your team is in one fixed spot, have everyone switch seats to sit next to someone new. Take a walk or go outside if the weather permits. If you participate remotely, take your notebook or other mobile device with you and go to another room. Or just turn your chair in a different direction. You move forward (literally).

Pick an unusual time
Start at 8:48 AM instead of 9 AM! Research shows that we are better at remembering unusual times. Our brains associate the standard during with boring and predictable. Try something new (and actually start). This makes your meeting very productive and effective.

Set up your environment for success
Yes, you can be creative in a regular conference room, but such an environment doesn't feel very innovative. Have you discovered our meeting rooms yet?
Post-meeting gems
Sheets, presentations, videos, recordings — we email all the time, but sometimes you run into the problem that a file that is too large does not fit in an email. That is precisely why we selected the finest tools for sharing large files. Always useful!
WeTransfer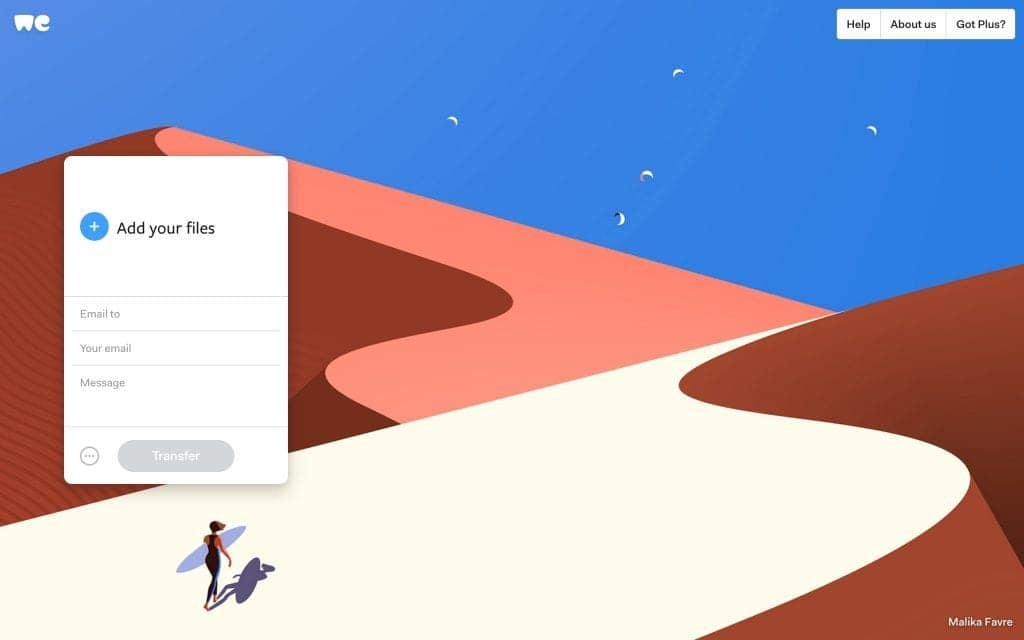 With WeTransfer upload all files and send them via email or link to the person who should receive them. This can be large photos, or movies or an entire folder of documents. Also nice: you get a heads-up when your contact downloads the files.
dropbox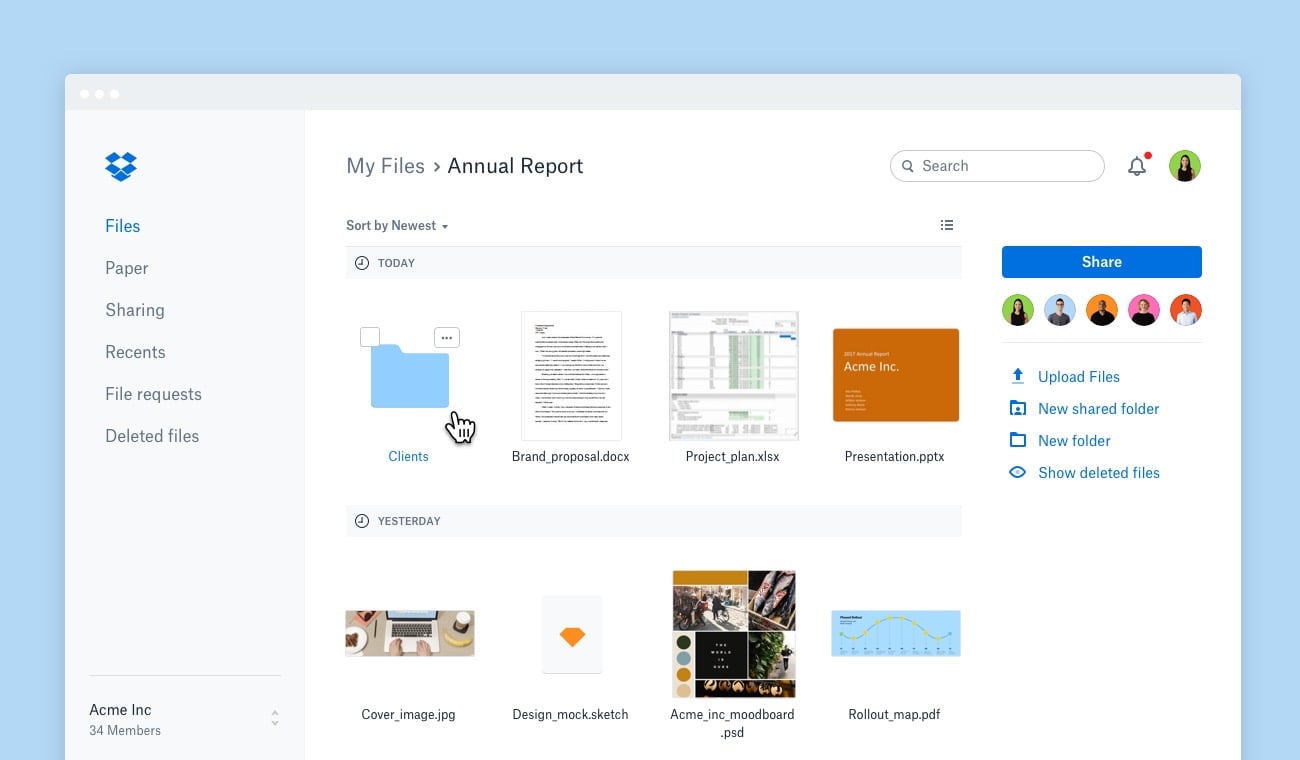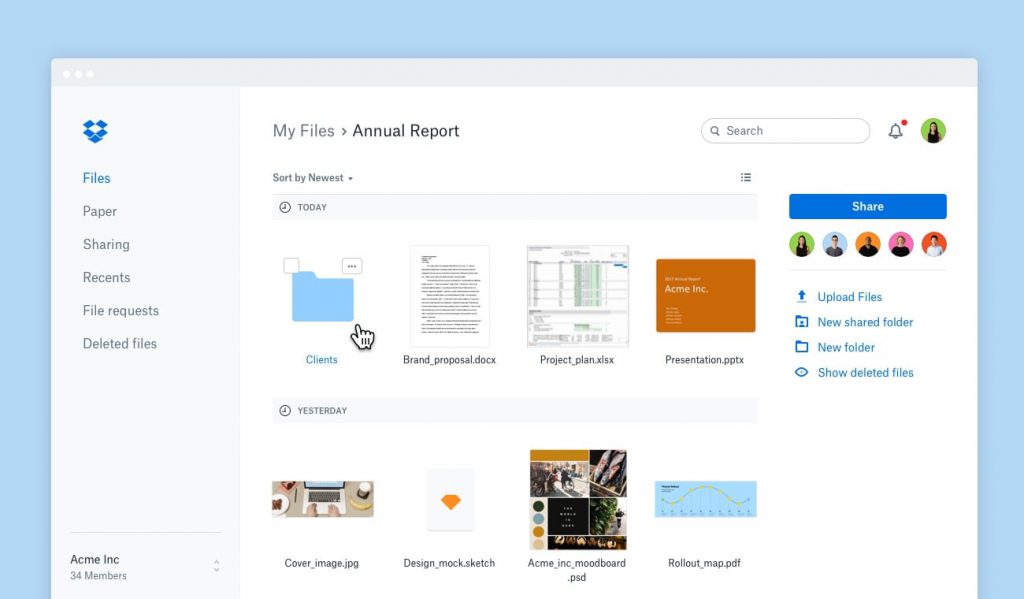 If you want to share files with an external party, this can easily be done via dropbox. You create an account and give the right people permissions for certain project folders. You can place all the documents needed for the project in it. You can always access it, because it is stored in the cloud (online). Useful!
OneDrive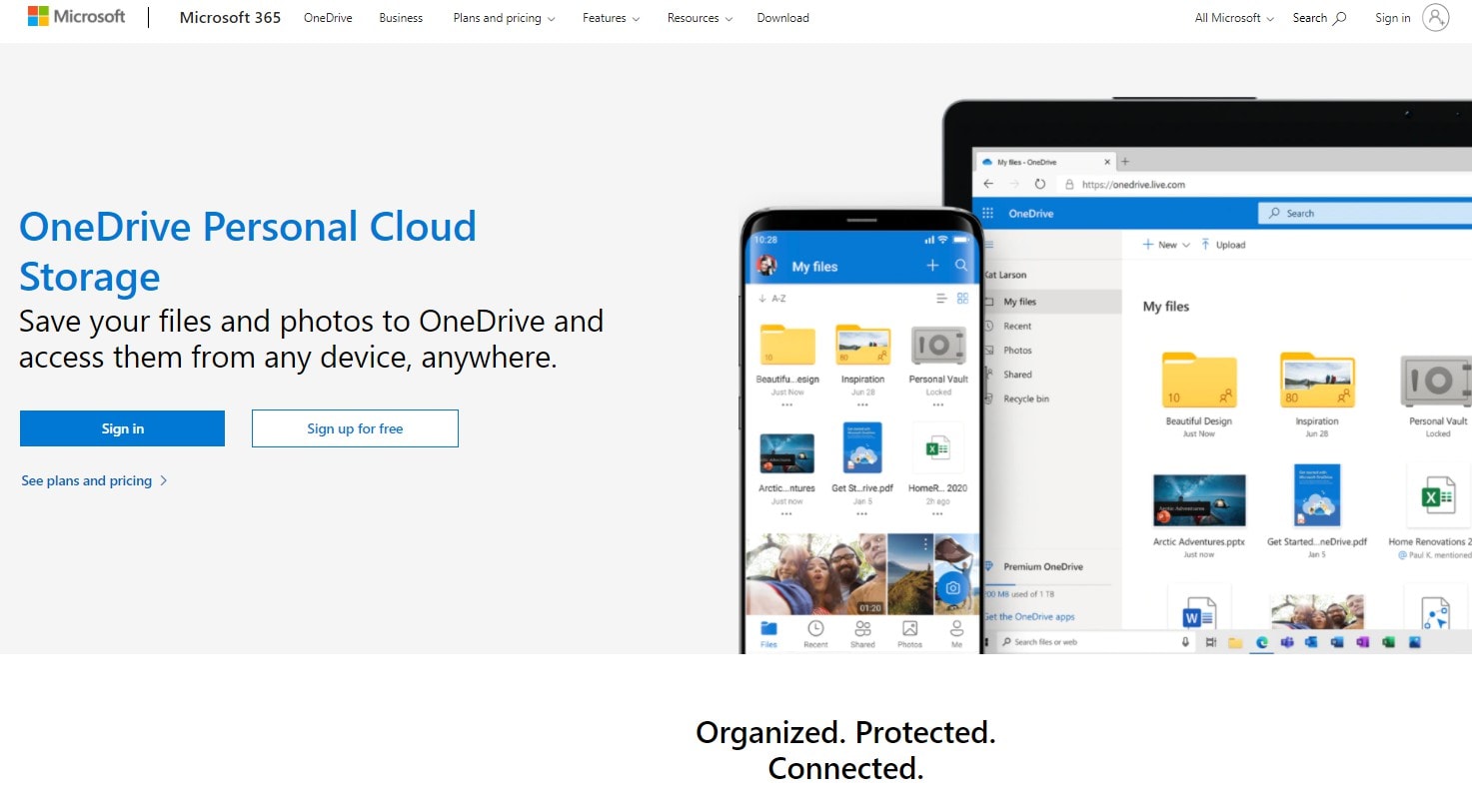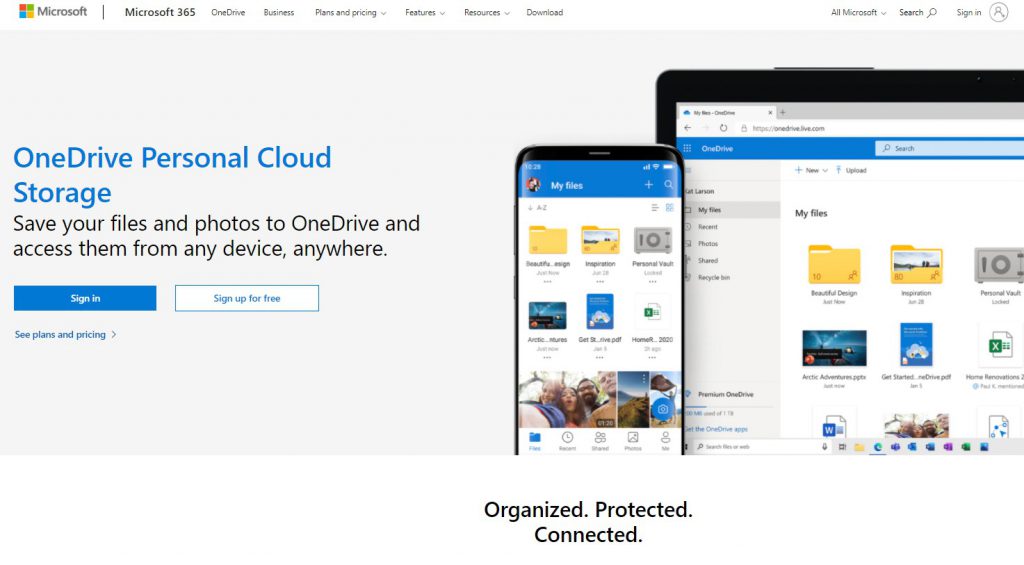 OneDrive (Microsoft) is a Windows Live service that allows you to store files in the cloud. It looks like Dropbox. You can save, open and download the files via the internet. You can also easily share files with others by giving access to certain folders.